<figure class="media-landscape" has-caption full-width lead">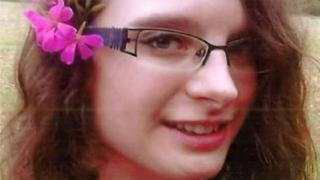 Image copyright PA

Image caption The court heard Sophie Lionnet's body showed signs of "significant violence"
A former member of Boyzone embroiled in the murder case of his ex-girlfriend's French nanny told jurors he "never, ever" had any contact with the victim.
Mark Walton was allegedly a focal point of his former partner's campaign of torture against Sophie Lionnet.
Sabrina Kouider, 35, and Ouissem Medouni, 40, beat the 21-year-old au pair into a confession that she was in league with Mr Walton to spy on the family, the Old Bailey heard.
They deny killing her hours later.
Ms Lionnet's body was thrown on to a bonfire in their garden in Southfields, south-west London, the court heard.
<div id="bbccom_mpu_1_2_3″ class="bbccom_slot" mpu-ad" aria-hidden="true">