Nine years sober and back on tour, the Culture Club star talks about the power of positivity and why pop needs mystery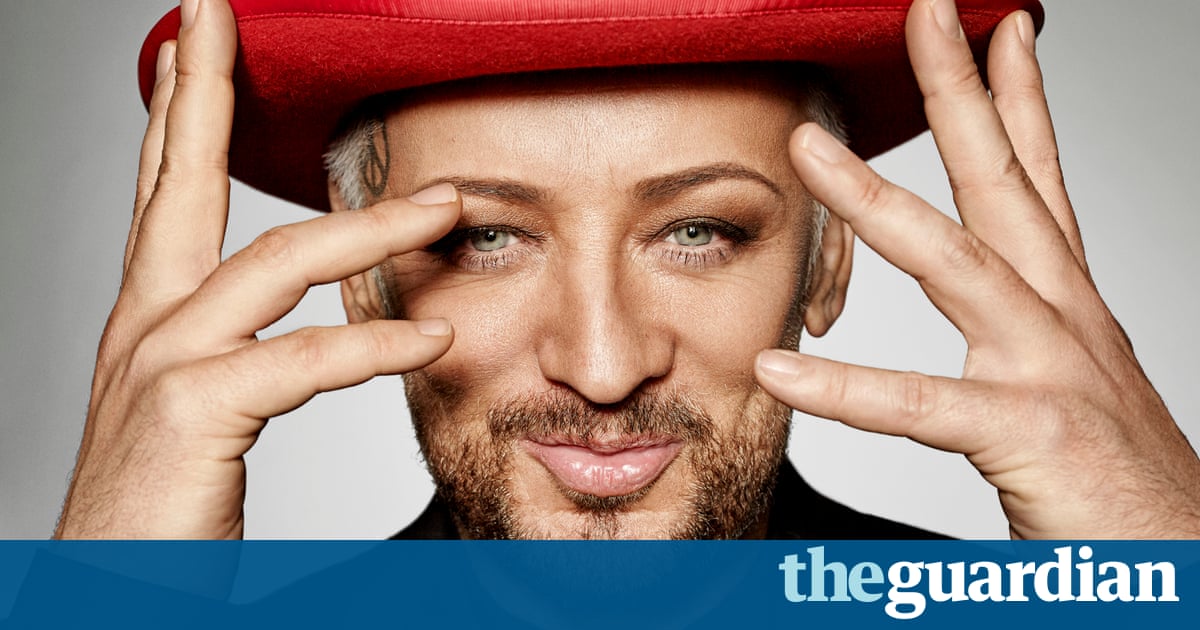 I can tell you from bitter experience that there are more relaxing ways of preparing for an interview with a legendary pop star than reading their memoirs and unexpectedly stumbling across a page where they explain at some length why they think youre an arsehole. But there it is, or rather there I am, on page 133 of Boy Georges second autobiography, 2006s Straight, getting it in the neck as the result of an unnecessarily sour live review I wrote years and years ago. Worse, I think hes probably got a point; although I didnt say he had never written a good song, I did say Culture Club never had many good songs to start with, which rather reckons without Time (Clock of the Heart) and Victims and Its a Miracle, among others, let alone his solo songs such as 2013s gospelly power ballad King of Everything. At least I can console myself with the fact that Im in pretty glittering company on the old blacklist: over the course of Straight, he lets pretty much everyone have it, from George Michael (please shut up throw her a cerise boa) to Prince (the Artist Formerly Known As Get a Personality).
Nevertheless, its hard not to arrive at his publicists office with a degree of trepidation. But no, were all good. He has long distanced himself from Straight he told an interviewer a couple of years ago that it was the rantings of a deranged drug user, written during a grim spiral that culminated in him ending up in prison in 2009 for assault and false imprisonment. He says he cant remember the review in question, and he doesnt bear grudges. I forgive very easily, and I suppose, in the same way, I expect to be forgiven very easily as well. I grew up with that. My dad was very explosive, God rest his soul. He could fly off the handle like no one Ive ever known, and I have definitely got that in my personality, that ability to sort of smash the house up and then say: Put the kettle on, to have that kind of attitude of: Well, Im OK now, so everybody else has got to be OK. People are like: No, Im not OK, you just screamed at me, and Im like: Yeah, but get over it.
He laughs, an infectious, throaty, dirty chuckle: as the journalist Simon Price once noted, an MP3 of it should be available on the NHS. In fact, he seems in a particularly sunny mood. He looks great, dressed in clothes that would look completely ridiculous on anyone other than Boy George black and lime green, matching trainers and hat a bit of makeup around the eyes. Hes in London on a flying visit from his home in Los Angeles. He once said he thought he had destroyed his career in the US overnight by accepting an award at the 1984 Grammys with the words You know a good drag queen when you see one (I think what happened had more to do with the fact that the band was falling apart and I started taking drugs, he shrugs today). Now, however, he loves it there. I love American positivity. When I went back to America, five years ago, I got my visa and I was fully expecting to get all that You did community service, you went to prison, la la la, but nothing. Nothing. I think in America if they can see youre in a good place, thats enough for them, they dont want to dredge up the miserable shit and the negative shit and I like that. In the UK, they like to put you in a box, dont they? The National Treasure box: tolerated and occasionally revered. Its a bit restrictive.
Furthermore, Culture Club are once more back in business, touring the US and Australia, with a headline show at Wembley Arena next week, and it all appears to be going remarkably well, given the bands famously combustible reputation. The last time British audiences clapped eyes on them was on a BBC documentary about their attempts to record an album and play a tour in 2014. How well that went can be gleaned from the programmes title: From Karma to Calamity. Everyone knows that Culture Clubs stretch of success in the 80s Beatlemania-like scenes around the world, tens of millions of records sold was pockmarked by internal strife, mostly as the result of Georges frequently violent relationship with drummer Jon Moss. But watching them writing songs in a Spanish studio, you found yourself wondering how they ever functioned at all: the surprisingly geezerish band members seemed so utterly unlike their frontman, who, for his part, spent the programme looking like a man who would rather be almost anywhere else than in their company. And yet, here they are, 18 months on, knocking them dead at the Hard Rock Hotel, Tulsa, getting along famously.
Well, I think at this point, you just have to let people be who they are, says George. Youre in a band with someone, it doesnt necessarily mean youre going to agree with everything they think or do. Me and Jon have always bickered and well always bicker, because, you know, he says things like: Itll be great if Trump got it, itll be interesting, with a straight face. He uses a lot of hyperbole, he says extreme things, but me arguing with Jon has nothing to do with our relationship. I mean, people say: Do you get on with the rest of them? but I wouldnt go on the road with them if I didnt like them. I do love those guys, I really love them, and thats genuine. Theres a little bit of me that feels like I wouldnt be here without them. So, you know, I respect them, I dont always agree with them, and I always say that theres something very magical about us playing together, thats when it makes sense. Another laugh. And the rest of the time, its like: What the fuck am I doing on the road with you?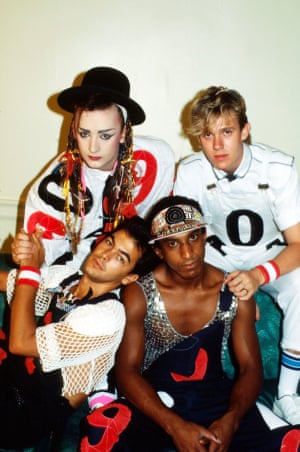 Read more: https://www.theguardian.com/music/2016/dec/08/boy-george-were-all-clinging-to-a-rock-and-some-people-have-got-a-better-grip-than-others