Offbeat TV comedy has been in the doldrums since the likes of The Mighty Boosh, but a strange new show called Elevenish may just change all that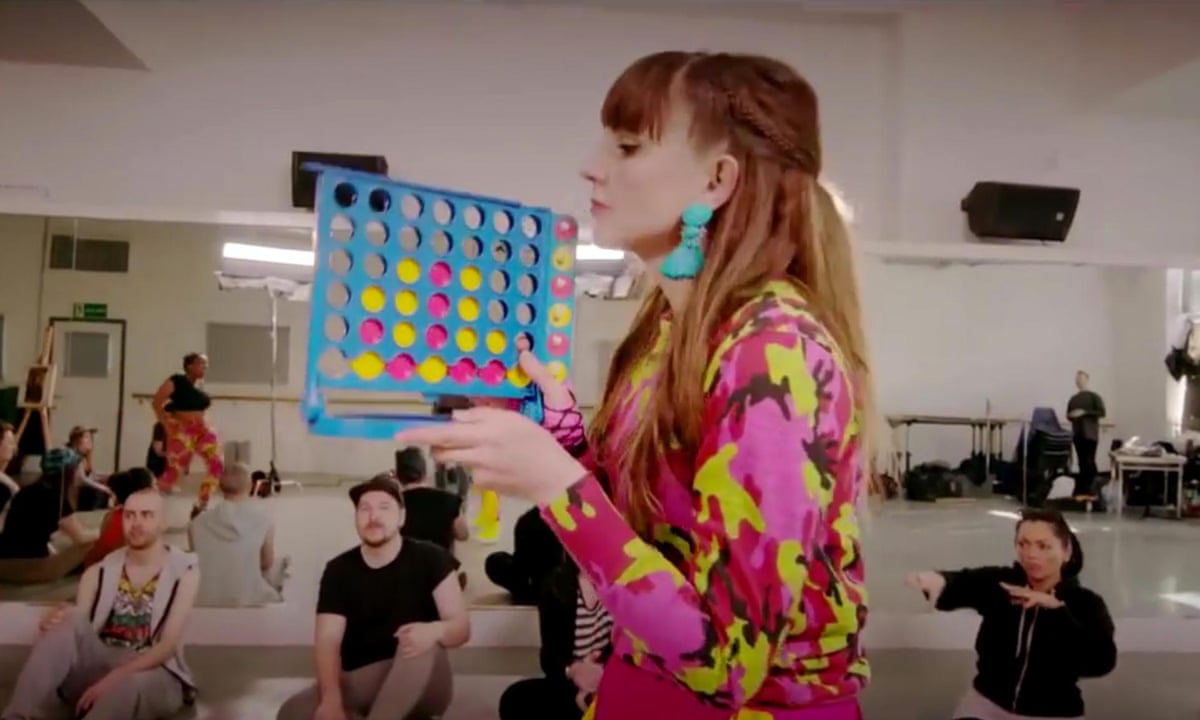 At the risk of doing the enduring and incomparably brilliant Have I Got News for You a disservice, British comedy is in a stagnant state when a 26-year-old show takes home the Bafta for best comedy entertainment programme. While Michaela Coels triumphant Bafta win last weekend for Chewing Gum offers a flicker of hope for fresh comic talent, it does feel like a particularly tough time for new and, crucially, alternative acts.
This is why I have been struck by Elevenish or to begrudgingly use its official name, @elevenish tucked away on ITV2. A late-night comedy series that enlists a group of standups, character comics and sketch groups to create offbeat takes on the weeks events, it arrived without fanfare and, ever since, has been greeted by vitriolic tweets or even worse, complete silence. Its an entirely unjust reception for the only show in 2016 brave enough to hire a cast of new-generation comedians, and catapult them on to the unforgiving mainstream TV screen, often for the first time.
Perhaps its the format that confuses the audience, who are used to the channels affiliation with Keith Lemon-related sleaze, which has its place, but doesnt mirror the left-leaning mood of this show. @elevenish is billed as a programme to complement the immediacy of the internet and allows comedians to tackle topical issues, with only the most successful scripts appearing in the final cut. Each episode is driven by a set of @elevenish rules, devised by producers based on the trending topics from the past week.
This is strange, silly and quintessentially British humour designed for an age group brought up on Big Train and the Mighty Boosh, then left bereft of bizarre TV comedy. It is for fans of Cardinal Burns and The Morgana Show those engaged by politics but tired of the Oxbridge competitiveness of most panel shows. It is for anyone bamboozled by the trend for wince-inducing vloggers, or by self-aggrandising methods of modern communication. Id like to say it is by and for that nebulous bracket of millennials, but I run the risk of being parodied myself.
Key to its excellence is production company Talkbacks wisely cherry-picked cast, a welcome break from the familiar faces on every other panel and live show today. It includes the critically revered and the relatively unknown: Bobby Mair, Sam Simmons, Dane Baptiste, Ellie White, Natasia and Jamie Demetriou, Rhys James, Lolly Adefope, Adam Hess, John Kearns and Luke McQueen, and sketch groups, such as Massive Dad, Daphne and Birthday Girls, each of which is given surprising freedom to be bonkers and biting.
Those who came for Fearne Cotton gags on Celebrity Juice have instead been offered skits on the EU referendum or the doctors strike; Adefopes James Corden carpool karaoke parody, in which she narcissistically takes over the invisible mic, much to the despair of her celebrity guest; Jamie Demetrious hopeless TV presenter persona who splutters through his sentences with wild eyes on the edge of a breakdown at all times, forgetting Beyoncs name. It is rooted in British surrealism and irony rather than gauzy balls-out American-friendly roasting (in fact, there is one sketch in which standups disastrously attempt to roast one another). The turn-around is fast, so not everything hits the mark, but thats part of the charm: this is comedy in its rawest form.