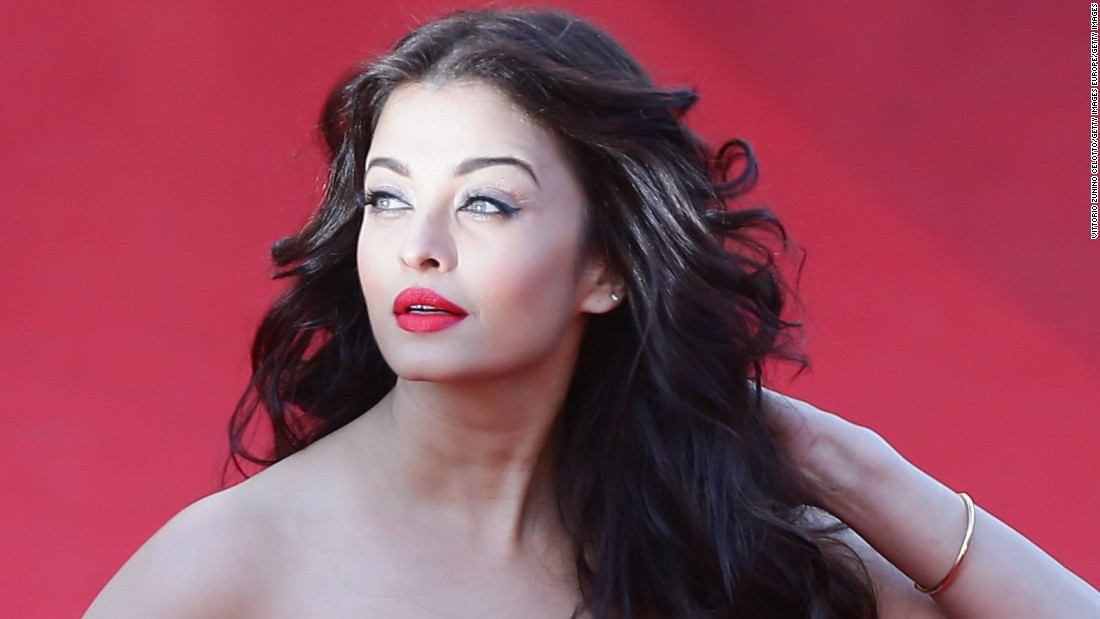 (CNN)Being an Indian expat can be tough at the best of times, and during the Diwali season it can prove to be more difficult. But when the country you live in has more Indians than its own nationals, being away from the motherland can be a little less daunting.
Close to
40%
of the UAE's population is Indian, and with that comes an influx of Indian culture, tradition and celebrations. Diwali weekend is one of the biggest weekends in Dubai with many hotels, bars and parks hosting Diwali themed parties and events.
A number of those parties have a common theme: Bollywood. Featuring A-list stars to singers, Dubai's extravagant Diwali parties cater to fans of the largest movie industry in the world.
This year singer and actor Ayushmann Khurrana will be
hosting
the Diwali special MTV Unplugged Concert on October 27th and Bollywood singer and music producer Mika Singh will be
performing
at a concert at the world's first Bollywood Theme Park on October 20.
But Bollywood and its significant presence in Dubai is not just restricted to Diwali weekend.
Just like a classic Bollywood movie plot line, the relationship between Indian filmmakers and Dubai is the stuff romantic dreams are made of. Bollywood is increasingly coming to Dubai to shoot, promote and premiere its films.
Jamal Al Sharif, the Chairman of the Dubai Film and TV Commission (DFTC), calls Dubai "the largest open air stage for Bollywood filmmakers" because of its assortment of locations and the close proximity to India — just a three hour flight from Mumbai.
But the major reason why producers and stars flock to Dubai, he argues, is that it is a one-stop shop where they get more bang for their buck.
"We give (producers) discounts on major hotels, airlines and locations. Many Bollywood films require glamorous locations, cars, wardrobe and so on. So through our partners in the past years we have been able to provide discounts of almost 30-40% of their production budget," says Al Sharif.
He continues: "I've had film producers say to me 'Jamal if this film was shot in Bollywood it would have taken me more than a month but in Dubai I was able to finish it in two weeks.' So time becomes very important — time is money."
Shah Rukh Khan's major Bollywood blockbuster "Happy New Year" was entirely shot in Dubai, for example. Not only did the entire crew get free access to the Atlantis Hotel to shoot, they were given discounted rooms at the resort, discounted flights on Emirates airlines and travel visas, says Al Sharif.
Bollywood star Shah Rukh Khan's movie "Happy New Year" was entirely shot in Dubai. (Credit: T-Series/YouTube)
In the last two years alone, 12 major Bollywood films have been shot in Dubai. And although 12 may not seem a lot for an industry that makes over
1,500 movies
a year, the films in question have been amongst the
top grossing films
of the year, starring the biggest names in Bollywood like Shah Rukh and Salman Khan.
A mutual attraction
This love affair is far from being one-sided. In 2016 and 2017, Bollywood invested 6.3 million AED ($1.7 million USD) into the Dubai economy. And with the UAE being a
major overseas market
for Bollywood moviegoers, stars are becoming a popular choice for brand ambassadors and promoters.
Splash is the largest high fashion retailer in the region with over 270 stores throughout the Middle East with 50 in Dubai alone. Six years ago Splash introduced Salman Khan as its brand ambassador and in 2016 added popular Bollywood actress Katrina Kaif to its campaign.
Raza Beig, CEO of Splash, says as a result the brand has seen a boost in sales and exposure.
"Splash was almost the first (company) in the region to have a Bollywood brand ambassador of (Khan's) stature. And it really, really helped. It gave us an instant jump in our sales that year of almost 28%. So we have continued with this relationship," says Beig.
Beig believes that the reason why Bollywood stars are so well received in Dubai is partly because of the large Indian population but also because the Arab population connects with Bollywood and its glitz and glamour very well.
"When we did our market research for the campaign, 97% of Arab consumers knew who Salman Khan was," says Beig.