The late 80s and 90s heralded a breakthrough led by Spike Lees Do the Right Thing and John Singletons Boyz N the Hood. At first, Hollywood embraced this wave of talent, then it ignored it. Now, in the wake of #OscarsSoWhite, black film is rising again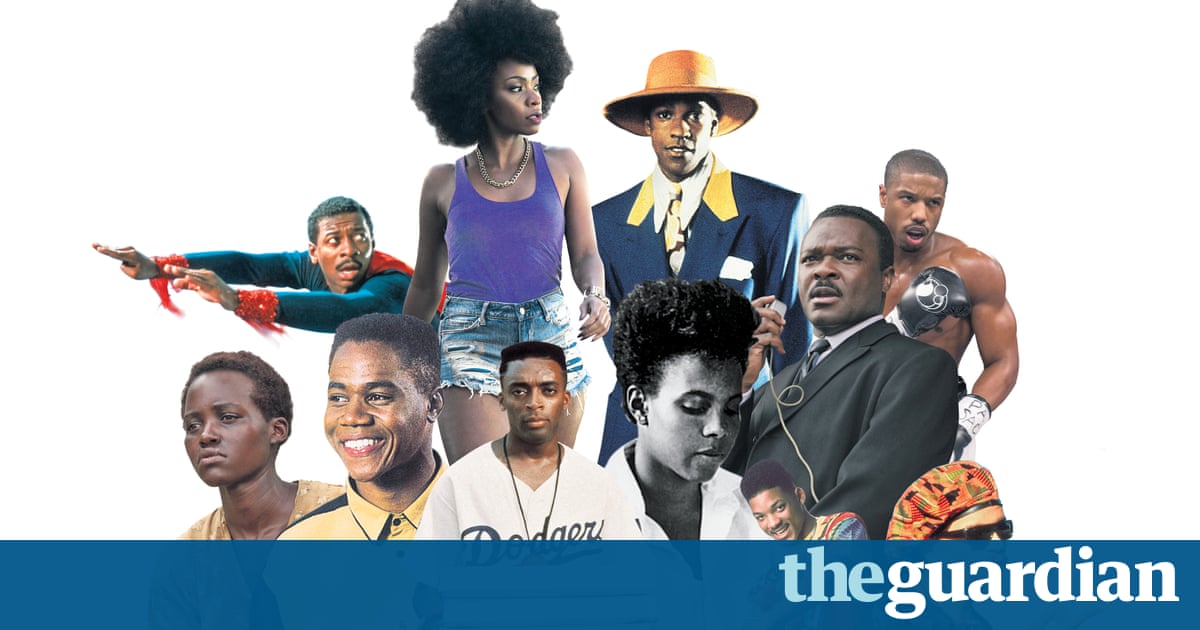 Black film properties may be to the 90s what the carphone was to the 80s; every studio executive has to have one, wrote the New York Times magazine in the summer of 1991. Its a comment that speaks volumes about both a cultural moment and its transience. The piece was titled Theyve Gotta Have Us, referring to Spike Lees 1986 breakthrough movie Shes Gotta Have It. The group portrait on the cover brought together an impressive collection of young, black film-makers what has been labelled the class of 91. Lee was head boy, of course. By that time he was well into a creative blaze that would continue at the rate of practically a film a year: Do the Right Thing (1989), Mo Better Blues (1990), Jungle Fever (1991), Malcolm X (1992), Crooklyn (1994), Clockers (1995).
There was also Lees friend Ernest Dickerson, the cinematographer who made Do the Right Thing sizzle, and who was now directing his own Harlem hood tale, Juice. There was Mario Van Peebles, maker of first-rate gangster thriller New Jack City. There were the Hudlin brothers, Warrington and Reginald, makers of hit teen comedy House Party. There were Charles Lane and 20-year-old Matty Rich, whose debut movies had won prizes at Cannes and Sundance, respectively.
And the breakout star of the moment was John Singleton, whose autobiographical Los Angeles drama Boyz N the Hood had earned him a three-year studio deal, and would make him the first African-American, and the youngest-ever best director Oscar nominee. The current crop is breaking new ground in their subject matter and their politics, the article observed. For the studios, these are tales from a new world, presented with an often harrowing, if occasionally hyperbolic, realism. The film-makers themselves seemed sensibly cautious of being lumped into a moment. If one black film-maker messes up, said Lee, the rest of us will be made to feel it.
The caution was justified. Fast forward 25 years or so, and were faced with a situation where, for the second year running, not a single actor of colour received an Oscar nomination; where African-Americans are still complaining of under-representation within film and television when theyre not taking to the streets to remind the country that their lives matter. Did someone mess up?
One thing is for sure: looking back, the 90s was a golden age. The amount of black cinema breaking through at that time is astonishing. Hip-hop, and white audiences interest in it, fed into the movement. Rappers and musicians seamlessly transitioned into film: Ice Cube, Ice-T, Tupac Shakur, Queen Latifah. It wasnt just youthful hood dramas, however; there was quality work across the spectrum. Serious thrillers such as Devil in a Blue Dress and Deep Cover, appeared alongside arthouse-friendly fare from the LA Rebellion group. This film-schooled movement generated influential works such as Charles Burnetts To Sleep With Anger and Julie Dashs Daughters of the Dust, released in 1991, the first feature directed by an African-American woman to get theatrical distribution across the US.