As the Prince of Pops skin got lighter his music became more politicised, and 1991s overlooked album encapsulated this radical moment in music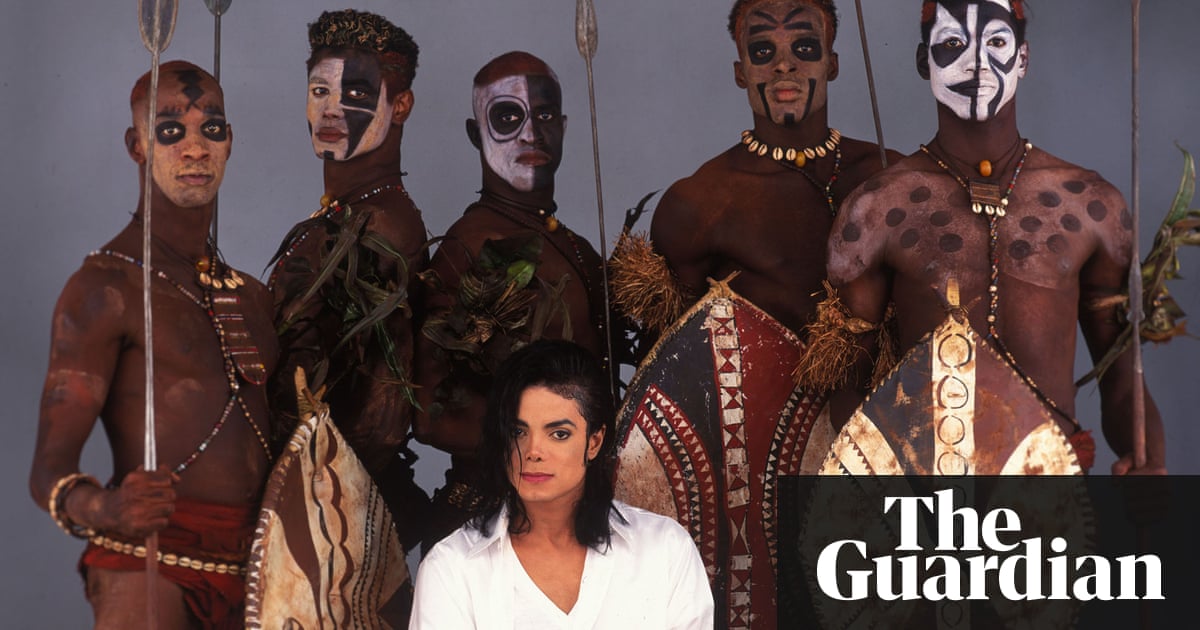 For a figure as enigmatic as Michael Jackson, one of the more fascinating paradoxes about his career is this: as he became whiter, he became blacker. Or to put it another way: as his skin became whiter, his work became blacker.
To elaborate, we must rewind to a crucial turning point: the early 1990s. In hindsight, it represents the best of times and the worst of times for the artist. In November 1991, Jackson released the first single from his Dangerous album: Black or White, a bright, catchy pop-rock-rap fusion that soared to No 1 on the Billboard Hot 100 and remained at the top of the charts for six weeks. It was his most successful solo single since Beat It.
The conversation surrounding Jackson at this point, however, was not about his music. It was about his race. Sure, critics said, he might sing that it dont matter if youre black or white, but then why had he turned himself white? Was he bleaching his skin? Was he ashamed of his blackness? Was he trying to appeal to every demographic, transcend every identity category in a vainglorious effort to reach greater commercial heights than Thriller?
To this day, many assume Jackson bleached his skin to become white that it was a wilful cosmetic decision because he was ashamed of his race. Yet in the mid-1980s Jackson was diagnosed with vitiligo, a skin disorder that causes loss of pigmentation in patches on the body. According to those close to him, it was an excruciatingly humiliating personal challenge, one in which he went to great lengths to hide through long-sleeve shirts, hats, gloves, sunglasses and masks. When Jackson died in 2009, his autopsy definitively confirmed he had vitiligo, as did his medical history.
However, in the early 1990s, the public were sceptical to say the least. Jackson first publicly revealed he had vitiligo in a widely watched 1993 interview with Oprah Winfrey. This is the situation, he explained. I have a skin disorder that destroys the pigmentation of the skin. It is something I cannot help, OK? But when people make up stories that I dont want to be what I am it hurts me Its a problem for me that I cant control. Jackson did acknowledge having plastic surgery but said he was horrified that people concluded that he didnt want to be black. I am a black American, he declared. I am proud of my race. I am proud of who I am.
For Jackson, then, there was no ambivalence about his racial identity and heritage. His skin had changed but his race had not. In fact, if anything his identification as a black artist had grown stronger. The first indication of this came in the video for Black or White. Watched by an unprecedented global audience of 500 million viewers, it was Jacksons biggest platform ever; a platform, it should be noted, that he earned by breaking down racial barriers at MTV with his groundbreaking short films from Thriller.
The first few minutes of the Black or White video seemed relatively benign and consistent with the utopian calls of previous songs (Can You Feel It, We Are the World, Man in the Mirror). Jackson, adorned in contrasting black-and-white apparel, travels across the globe, fluidly adapting his dance moves to whatever culture or country he finds himself in. He acts as a kind of cosmopolitan shaman, performing alongside Africans, Native Americans, Thais, Indians and Russians, attempting, it seems, to instruct the recliner-bound White American Father (played by George Wendt) about the beauties of difference and diversity. The main portion of the video culminates with the groundbreaking morphing sequence, in which ebullient faces of various races seamlessly blend from one to another. The message seemed to be that we are all part of the human family distinct but connected regardless of cosmetic variations.
In the age of Trump and the resurgence of white nationalism, even that multicultural message remains vital. But thats not all Jackson had to say. Just when the director (John Landis) yells Cut! we see a black panther lurking off the soundstage to a back alley. The coda that follows became Jacksons riskiest artistic move to this point in his career particularly given the expectations of his family-friendly audience. In contrast to the upbeat, mostly optimistic tone of the main portion of the video, Jackson unleashes a flurry of unbridled rage, pain and aggression. He bashes a car in with a crowbar; he grabs and rubs himself; he grunts and screams; he throws a trash can into a storefront (echoing the controversial climax of Spike Lees 1989 film, Do the Right Thing), before falling to his knees and tearing off his shirt. The video ends with Homer Simpson, another White American Father, taking the remote from his son, Bart, and turning off the TV. That censorious move proved prescient.
The so-called panther dance caused an uproar; more so, ironically, than anything put out that year by Nirvana or Guns N Roses. Fox, the US station that originally aired the video, was bombarded with complaints. In a front page story, Entertainment Weekly described it as Michael Jacksons Video Nightmare. Eventually, relenting to pressure, Fox and MTV excised the final four minutes of the video.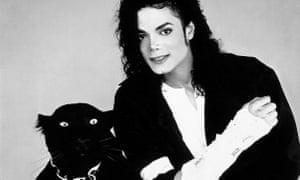 Read more: https://www.theguardian.com/music/2018/mar/17/black-and-white-how-dangerous-kicked-off-michael-jacksons-race-paradox