Engaged couple Blac Chyna and Rob Kardashian took their love to Vegas over Memorial Day weekend.
The two hosted a daytime party at the Sky Beach Club at the Tropicana Las Vegas. Chyna, who is expecting a child with Kardashian, wore a cream-colored dress, while Kardashian kept it simple with black shorts and a matching polo shirt, complemented by a Los Angeles Dodgers baseball cap and Vans sneakers.
According to E! News, the couple stopped to take photos with the crowd, and Chyna "took her shoes off and kicked her feet in the pool for about 30 minutes." In that heat, we would, too.
In an exclusive interview with Entertainment Tonight, Chyna revealed that she and Kardashian are "taking things slow" when it comes to their upcoming wedding.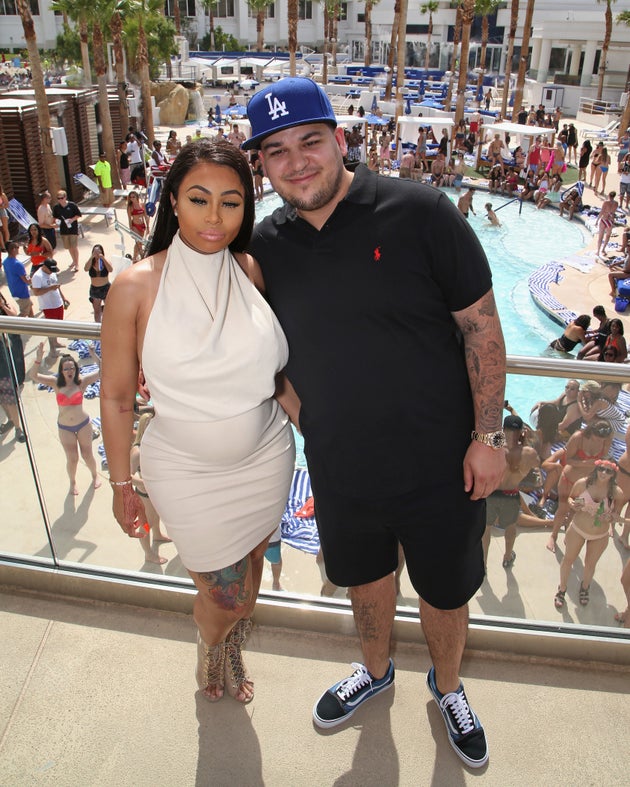 "Everyone's happy!" Chyna reportedly told ET. "Things with Rob's family are fantastic." That sure sounds like the case: Rob's sister Kim was positive when recently asked about his impending fatherhood: "
I'm really happy for them
," she said.
Now that Kylie Jenner and Chyna's ex Tyga are no longer an item, it seems that Chyna will fit right in with the Kardashians. Whether we can keep up with it all remains to be seen.
Read more: http://www.huffingtonpost.com/2016/05/30/blac-chyna-rob-kardashian-wedding_n_10210020.html