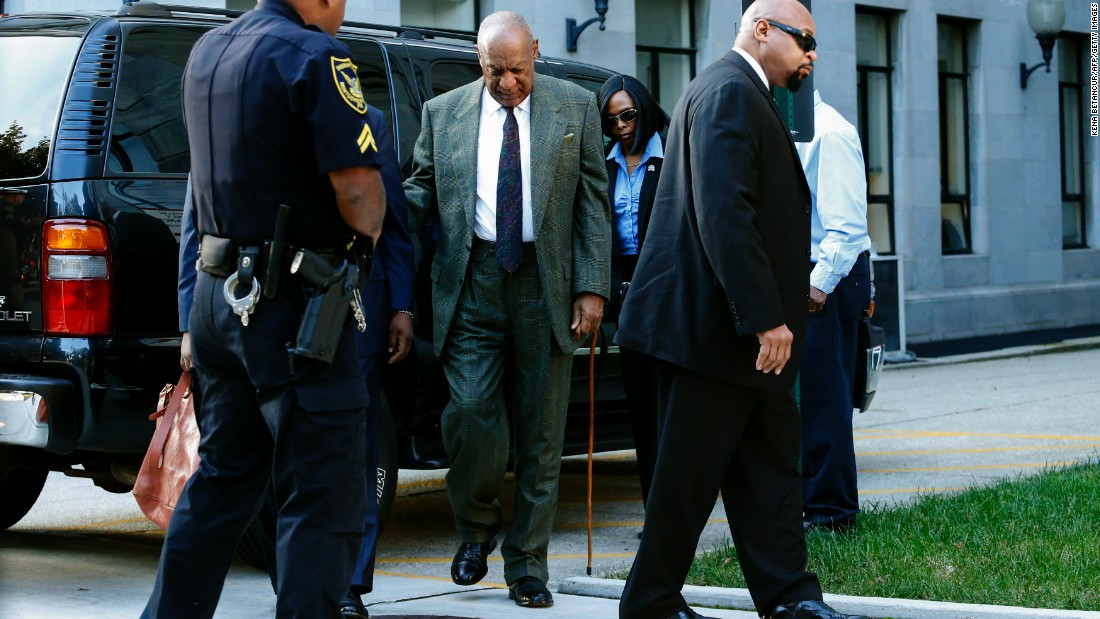 (CNN)A 2005 deposition in which Bill Cosby admits to extramarital affairs and giving other women drugs with their consent so they'd have sex with him can be used by attorneys in a criminal case against him, a judge ruled Monday.
The deposition is from a civil case brought by Andrea Constand, who says Cosby drugged her and then sexually assaulted her. Cosby now faces criminal charges in the case.
<
ul class="cn" cn-list-hierarchical-xs cn–idx-4 cn-zoneadcontainer">
Cosby attorneys said he only answered deposition questions because Bruce Castor, the district attorney at the time, promised to never bring a criminal case based on Constand's allegations. Constand was a former employee at Cosby's alma mater, Temple University.
Castor said he made that promise so the entertainer would not be able to use the Fifth Amendment to avoid answering questions in a deposition, according to an email from Castor to his successor, Risa Vetri Ferman. The civil suit was the best chance Constand had for finding justice, the Castor email said.
In issuing the order, Judge Steven O'Neill said a promise to not prosecute Cosby in the future did not exist based upon the evidence presented in court.
The current district attorney, Kevin Steele, responded in court documents that a formal nonprosecution agreement never existed, just a press release. He also said this kind of immunity can only be extended to a witness, not a defendant.
This is the first time Cosby has faced criminal prosecution. He is charged with three counts of felony aggravated indecent assault from a 2004 case involving Constand.
She said she went to his home in a Philadelphia suburb for a career consultation and he gave her a mix of pills and wine that left her incapacitated and unable to consent to sex.
<
div class="ad-slide–inactive" ad-slide js-ad-slide">