The comedian, once known as Americas dad, will face a possible 10-year prison sentence when his case opens in a Pennsylvania county courthouse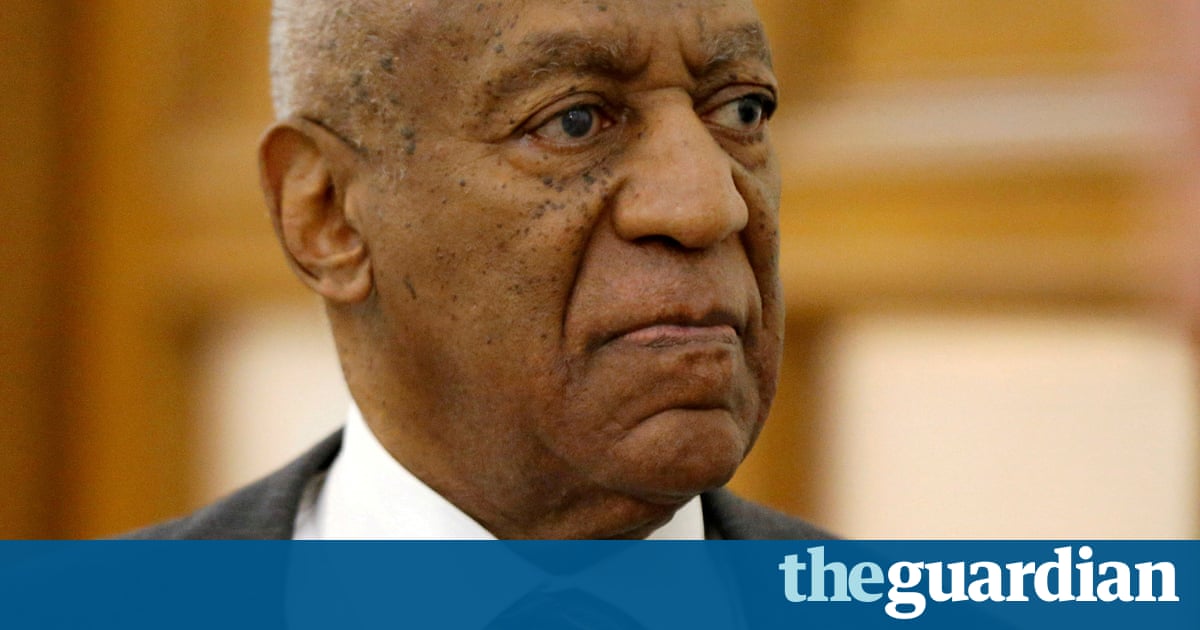 On Monday, Bill Cosby will stand trial on charges that he drugged and sexually violated a one-time mentee in his Pennsylvania mansion more than 12 years ago. In a tidal wave of sexual assault accusations, it is the only claim that could result in prison time for the comedian once loved as Americas dad.
His accuser is Andrea Constand, a former employee of Temple University who says that in February or March of 2004, Cosby pressured her to drink wine and take unidentified pills in order to incapacitate and assault her. One year after she claims the attack occurred, Constand made a report to police and became one of the first women to publicly accuse Cosby of sexual assault.
More than 50 other women followed suit, first in a trickle, then in a deluge.
The trial carries a possible 10-year prison sentence and the harshest reckoning with the law that Cosby is likely to face. The statute of limitations has expired for nearly all of the other accusations of sexual assault. Some of the women accusing Cosby have not made a formal complaint to police.
His accusers have called this the moment they have been waiting for.
The case took a winding road to trial. One month after Constand made her report to police, the Montgomery County district attorney at the time, Bruce Castor, decided against charging Cosby with a crime.
Constand sued Cosby in civil court and the two parties reached an undisclosed settlement. But in the suit, Cosby unwittingly opened the door to Mondays proceedings. He admitted in a deposition to using quaaludes in order to obtain sex from women, although he said he only gave the drug to women who wanted it.
Nine years later, the stand-up comedian Hannibal Buress joked on a comedy tour that Cosby was a rapist. The joke revived old accusations and scores of women surfaced with claims of rape and sexual assault. Amidst a blaze of new questions, a judge ruled to make Cosbys 2005 deposition public.
A new Montgomery County prosecutor seized on the deposition and made it the basis for two felony counts of aggravated indecent assault, filed against Cosby days before the statute of limitations expired.
Cosby has denied all of the accusations against him and even pursued some of his accusers in court on charges of defamation, cases he dropped in summer 2016. He acknowledges having had sexual contact with Constand, but says their encounter was consensual. In a recent radio interview, he said he would not testify.
What people want to say and want you to say and how they maneuver I just dont want to sit there and have to figure out what I believe is a truthful answer to whether or not Im opening a can of something that my lawyers are scrambling, he said.
The case will unfold with Judge Steven ONeill presiding in the Montgomery County court of common pleas, not far from the Elkins Park mansion where Cosby still lives.
Cosbys attorneys sought to pick jurors from outside the county, hoping for a jury pool less homogenous and less influenced by local coverage. The jury, of seven men and five women, 10 of whom appear to be white and two of whom are black, was selected in late May from a neighboring county at a courthouse in Pittsburgh. A potential witness list includes more than 30 names, and the trial is expected to last two weeks.
Inextricable from the case are debates about consent, fame, race and expectations placed on assault victims.
Attorneys for Cosbys defense have already, in the pretrial phase, begun to interrogate Constands possible motives for waiting a year after her encounter with Cosby to file a police report. They have made much of her inability to consistently recall the date on which she claims the assault took place.
Both can be explained as normal behaviors for a traumatized victim of sexual assault, experts say. But in the renderings of Cosbys defense team, they are evidence of a spurned ex-girlfriends machinations.
There are competing narratives about Cosbys fame, and whether it provided him with a sense of impunity or made him a target for accusations. And there is Cosbys status as a barrier-busting black celebrity whose alleged victims are mostly white.
Both Cosby and his daughter Ensa have suggested in recent media appearances that the accusations could have a racial motivation. His prosecution has also prompted comparisons to white celebrities who faced similar accusations and lesser consequences.
Undoubtedly, though, the trials most powerful undercurrent will be the stories of the dozens of women who claim that Cosby sexually assaulted them.
Since 2000, nearly 60 women have told the media, a court or an investigator that Cosby violated them in ways ranging from inappropriate touching to rape. Their stories contain haunting similarities: Cosbys tendency to prey on women with young careers in show business; his posturing as a mentor; his use of drugs or spiked drinks, which he is said to have offered insistently or deviously.
The assaults allegedly occurred across decades, in hotel rooms and dressing rooms as Cosby toured North America as a comedian and speaker. Save for one, none of these women will testify in this trial. But their influence could prove inescapable: on the opening day of jury selection, more than 80 of 100 prospective jurors said they had encountered media coverage of the trial.
Prosecutors sought permission for 13 other women to testify to Cosbys pattern of abuse. A Pennsylvania law permits alleged sexual assault victims to testify in other cases against their alleged assailant even if their accusations never resulted in criminal charges.
The judge permitted just one of the 13 to take the stand beside Constand. The woman worked for one of Cosbys agents and met Cosby, she says, at a Bel Air hotel to discuss her desire for an acting career. She accepted his offer of a glass of wine and a pill, she claims, and when the combination incapacitated her, Cosby sexually assaulted her on the bed.
Prosecutors <a href="https://www.theguardian.com/world/2016/may/24/bill-cosby-trial-sexual-assault-charges-pennsylvania-temple" data-link-name="in" body link" class="u-underline">previewed their case against Cosby through a series of pretrial hearings in which they read from Constands report to police. Authorities also recorded a phone confrontation between Cosby and Constands mother in which Cosby apologized but maintained that his contact with Constand was consensual.
In her interview with police, Constand claimed Cosby invited her to his home for a conversation about her future. He urged her to drink wine, over her objections, and take pills that immobilized her, made it impossible for her to speak, and made her legs feel like jelly. Cosby laid her out on the couch, she claims, where he put his hand in her pants and touched her genitals, and fondled her breasts.
I told him, I cant even talk, Mr Cosby. I started to panic, Constand told police.
Cosby touched her under her clothes and put her hand on his erect, exposed penis, Constand claimed. I was unable to move my body, Constand said, according to the transcript. I was pretty much frozen.
Read more: https://www.theguardian.com/world/2017/jun/05/bill-cosby-trial-sexual-assault