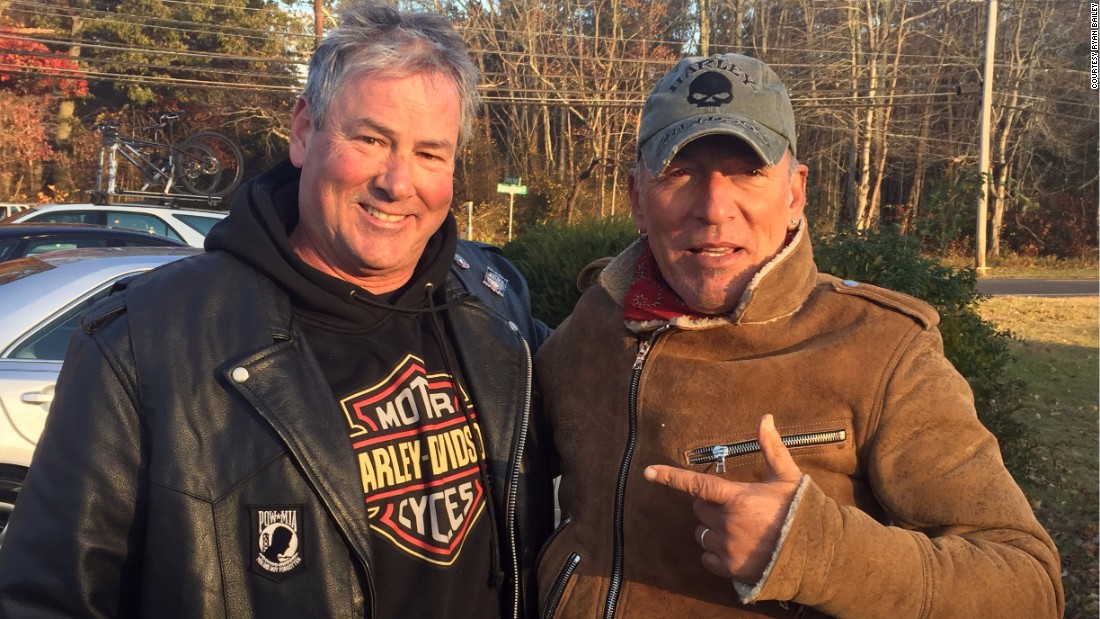 (CNN)Dan Barkalow did not think twice before stopping by the side of the road near Freehold, New Jersey, to help out a stranded fellow biker.
Then he noticed the guy looked familiar. It was none other than Bruce Springsteen.
<
ul class="cn" cn-list-hierarchical-xs cn–idx-4 cn-zoneadcontainer">
"It's a day I probably won't forget for a while," Dan Barkalow, 54, told CNN. "The moment I got off the bike I saw it was him, and he was a real nice, down-to-earth guy."
Barkalow was leading a group of bikers, the Freehold American Legion Riders, back from a Veteran's Day ceremony Friday at the Vietnam Veteran's Memorial in Holmdel, New Jersey, when he saw the broken-down bike and pulled over.
Barkalow said he was "a little starstruck" upon recognizing Springsteen but immediately tried to assist the rocker, a Freehold native who still lives nearby.
<
div class="zn-body__read-all">
When the dead battery on Springsteen's bike wouldn't charge, the group gave him a ride to a nearby restaurant.
Barkalow said Springsteen,
who has just published a best-selling memoir
titled "Born to Run," stayed for 45 minutes until his ride picked him up. The musician invited Barkalow and his buddies for a round of drinks and chatted about motorcycles and "good old Freehold."
<
div class="el__embedded" el__embedded–fullwidth">