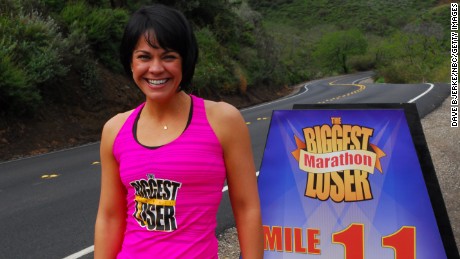 (CNN)Soon after Ali Vincent became the first woman to win NBC's "The Biggest Loser," she went on Oprah Winfrey's show to say how hard it was to maintain her weight after shedding 112 pounds.
"The truth is I kind of spiraled," she said. "I got home and I was like, 'What do I do? What do I do without the ranch?' I went out, I partied with my friends. I woke up and I was just like, 'This isn't me. I don't want this life anymore.'"
<
ul class="cn" cn-list-hierarchical-xs cn–idx-4 cn-zoneadcontainer">
Eight years later fans are rallying around Vincent, who has gained back most of the weight she lost. Vincent is talking to Oprah again, saying she has felt embarrassed and ashamed.
"I was the first female to win 'The Biggest Loser.' Like, I'm Ali Vincent," she said in a recent interview with Winfrey's "Where Are They Now?" series. "I'm supposed to be strong. I'm supposed to know how to do this."
In honor of the eighth anniversary of her "Biggest Loser" experience, Vincent also took to Facebook to reveal that she had joined Weight Watchers after finding herself back at more than 200 lbs.
"I remember wondering before if I was unhappy because I was heavy or heavy because I was unhappy, I realized it didn't matter because both were true and I needed to do something about it," she said in her Facebook posting. "I've decided to feel proud of myself again! To hell with shame!"
And while she said she expected to be scorned for her confession, Ali told Winfrey's show that she has had nothing but love from fans.
"I'm very humbled," she said, her voice breaking. "I don't know why I thought I couldn't share."
Read more: http://www.cnn.com/2016/04/27/entertainment/ali-vincent-biggest-loser-weight-gain/index.html