There are many who think Beyoncé is an angel sent from heaven. Now she has the mommy-and-me coordinating outfit to prove it.
Bey's appearance on the MTV Video Music Awards red carpet in New York City on Sunday night was unexpected for a few reasons. Not only was she one of the first stars to arrive on the carpet, but she had daughter Blue Ivy on her arm as her date.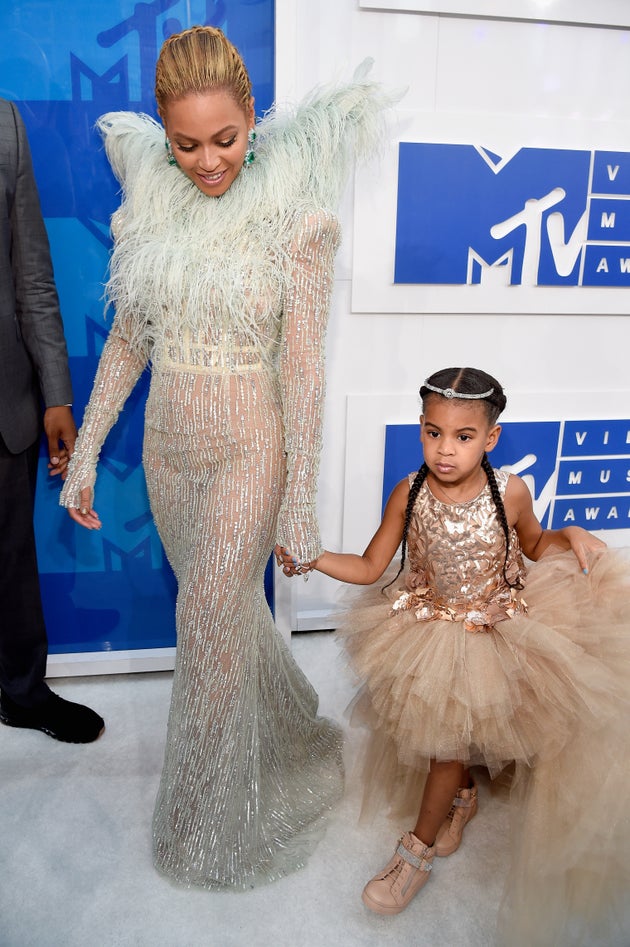 <
div class="content-list-component" text">
The adorable duo looked #Flawless, with Bey in a feathery, sparkly, sheer gown that even had Victoria's Secret calling her an honorary angel, and Blue Ivy in a shiny, rose gold mini dress with tons of tulle, matching sneakers and a crown we're going to go ahead and call her own little halo.
Does it get any cuter than this? We think not.