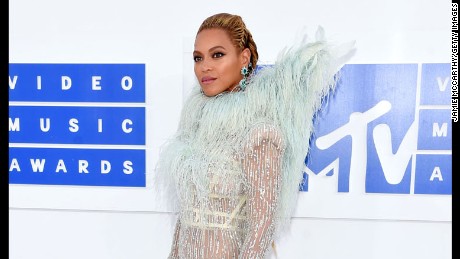 Washington (CNN)Beyonc became part of the 2016 election dialogue on Monday night, and the "BeyHive" swarmed.
During a panel discussion on "CNN Tonight with Don Lemon," former New York Lt. Gov. Betsy McCaughey cited lyrics from Beyonc's hit song "Formation," to compare the vulgarities in hit music lyrics to those that were used by Republican presidential nominee Donald Trump in a leaked tape from 2005 where he described grabbing women's "p—-," because of his "star" status. Trump has since apologized about the remarks.
<
ul class="cn" cn-list-hierarchical-xs cn–idx-4 cn-zoneadcontainer">
"Hillary Clinton expresses that she finds the language on that bus horrific, but in fact she likes language like this, quote, 'I came to slay b—-, when he 'F' me good I take his a– to Red Lobster,' that happens to be line from Beyonc, her favorite performer, whom she says she idolizes and says she would like to imitate," McCaughey said.
"So you know what I'm saying to you, there's a lot of hypocrisy in Hillary Clinton expressing such horror in the language on that bus," McCaughey said on Monday.
The "BeyHive" — or another name for the pop star's fan base — are known to quickly come to Beyonc's defense on social media by posting on social media pages with the bee emoji. Individuals on Facebook have since been commenting on posts from McCaughey's professional Facebook page with dozens of emojis, though as of Tuesday afternoon, the posts appeared to have been removed.
Beyonce showed her support for the Clinton campaign in May, when the Clinton camp tweeted: "Yep. Beyonce. Get the best #Hillary2016
Clinton also said in December that she hoped to be "as good a president as Beyonc is a performer,"
according to Billboard.
Read more: http://www.cnn.com/2016/10/11/politics/beyonce-donald-trump-hillary-clinton/index.html