President Obama has roughly two months of his presidency left, and the celebrations of his achievements while in office are only beginning.
On Tuesday, BET aired its musical special, "Love & Happiness: An Obama Celebration," which was filmed at the White House on Oct. 21.
The star-studded extravaganza honored the commander-in-chief's presidency with performances from the likes of Common, Janelle Monae, Yolanda Adams, Bell Biv DeVoe, The Roots and Usher, and tributes from Samuel L. Jackson and Jesse Williams, among others.
During the Obama's opening remarks, he shared with attendees how special the evening was for himself and First Lady Michelle Obama.
"Over the past eight years, Michelle and I have set aside nights like this to honor and celebrate the music that has shaped America. So this has become one of our favorite traditions," he said. "It's with a little of bittersweetness that this is our final musical evening as President and First Lady… And I want to thank BET for helping us out tonight to throw a great party."
The President also added why celebrating black music at the White House is essential to the American experience.
"It makes sense because this is the people's house and it ought to reflect the amazing diversity, and the imagination, and the incredible ingenuity that defines the American people," he said. "And while much of the music that you will hear this evening gospel, R&B, rap is rooted in the African-American experience. It's not just black music. This is an essential part of the American experience it's a mirror to who we are, and a reminder of who we can be."
"That's what American music is all about. And generations from now, I hope it's the story that the White House will continue to tell," he added.
The commemorative special also got #ThankYouObama trending on Twitter, through which people shared their admiration and gratitude for Obama's eight years in office.
You will be so missed, POTUS & FLOTUS.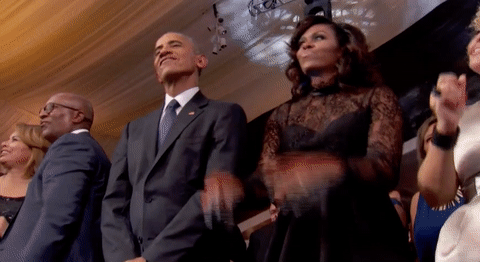 Check President Obama's opening remarks above, and performances from Usher and Bell Biv DeVoe below.
<
div class="content-list-component" embed-asset">