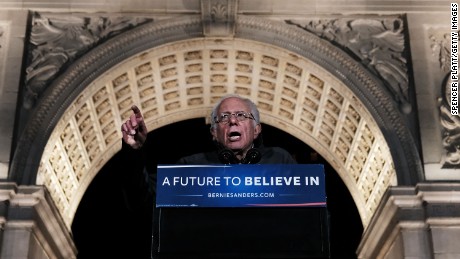 Washington (CNN)New music festivals across the country will soon have floral headbands and flash tattoos alongside campaign buttons.
Bernie Sanders backers are set to gather on April 21 and 22 — before the second weekend of the music and arts festival Cochella — for what they're calling "Berniechella," a free event in Old Town Coachella, California, according to the event's Facebook page.
Artists set to perform include Alex Ebert, lead singer of Edward Sharpe and the Magnetic Zeros, DJ Shepard Fairey and the band Ozomatli, among others.
"It's a party of people who are in support of a particular candidate," event organizer Tizoc DeAztlan told
The Desert Sun
.
A variety of artists and musicians have endorsed the Democratic candidate and have performed in support of the Vermont senator's presidential bid.
On Wednesday, indie-rock group Vampire Weekend performed at a Sanders' rally in New York.
Supporters have also organized and sold tickets to various music events to raise money for Sanders' campaign.
Chicago saw a one-day music event titled "Bernie Fest" in August, and the music festival "Bernanza" is scheduled to take place in Omaha, Nebraska, from June 30 to July 2, according to the festival's website.
Read more: http://www.cnn.com/2016/04/15/politics/bernie-sanders-music-festivals/index.html