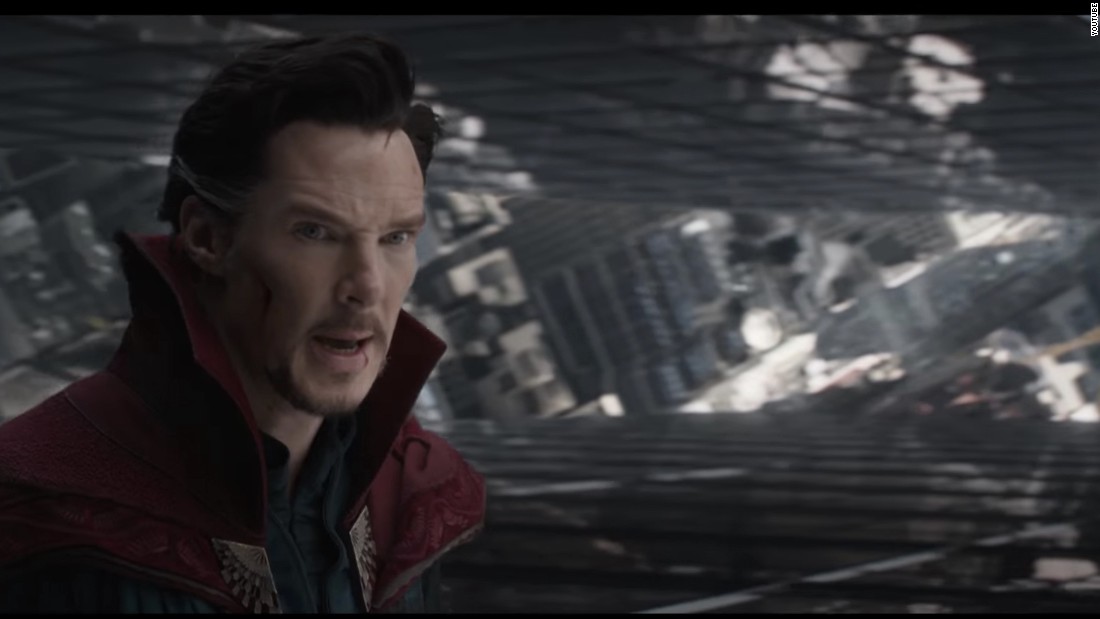 (CNN)If the cast of Marvel's "Doctor Strange" is to be believed, moviegoers better prepare themselves for a next-level experience.
"What they've done with the visual effects in this world is phenomenal," said star Benedict Cumberbatch in a new interview promoting the movie's IMAX release. "It's another level for cinema, let alone the Marvel Cinematic Universe."
<
ul class="cn" cn-list-hierarchical-xs cn–idx-4 cn-zoneadcontainer">
In the film, Cumberbatch plays a surgeon who becomes a powerful sorcerer. It's poised to be a bit of a magical departure from what's been seen from the Marvel movie universe thus far. But in that, director Scott Derrickson found an opportunity.
While he admitted that not every movie lends itself to IMAX translation, with over an hour of specially formatted IMAX sequences, "this one certainly is," he said in the video, which features some new glimpses at the film.
"It's the difference between watching a movie and being in the movie," he said.
When viewed in IMAX format, moviegoers see about 26% more of the image than when the film is presented in traditional format.
"These effects have an affect on an audience which is purposeful like a character," Cumberbatch added. "It's not just fireworks; it's really integral to the story."
Mads Mikkelsen added: "What you get by sitting there watching it is almost impossible to explain in words."
"Doctor Strange" opens November 4.
Read more: http://www.cnn.com/2016/10/31/entertainment/doctor-strange-imax/index.html