<figure class="media-landscape" has-caption full-width lead">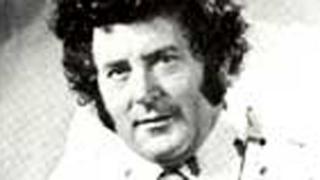 Image caption Allan Williams was the original owner of Liverpool's Jacaranda Club
The man credited with discovering the Beatles and who became the band's first manager has died at the age of 86.
Allan Williams was also the original owner of Liverpool's Jacaranda Club.
The Jacaranda tweeted: "Today our founder and the man who discovered the Beatles passed away. Allan Williams, you will be missed."
Williams worked with The Beatles from 1960 to 1961, getting the band gigs in Britain, and in Hamburg where their future development was shaped.
Born in Bootle, Williams opened Jacaranda on Slater Street as a coffee bar in 1957 and it became a popular meeting place for many of the young musicians who were soon to make Merseybeat a worldwide phenomenon.
<div id="bbccom_mpu_1_2_3″ class="bbccom_slot" mpu-ad" aria-hidden="true">