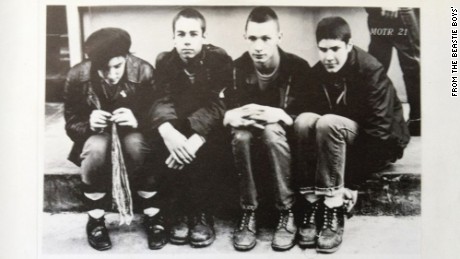 (CNN)John Berry, the founding member of the Beastie Boys and the person who came up with the groundbreaking hip hop group's name, has died. He was 52.
Berry died Thursday morning at a hospice in Danvers, Massachusetts.
<
ul class="cn" cn-list-hierarchical-xs cn–idx-4 cn-zoneadcontainer">
He suffered from frontotemporal dementia and his health had been failing for several years, his father, John Berry III, said.
Frontotemporal dementia shrinks brain tissues and leads to changes in personality and behavior, and difficulties with language.
"It's nice to see the outpouring of love and support for our son," Berry III said, after his son's death. "He was a tremendous son, a tremendous musician, and quite a wonderful artist."
The Beastie Boys, who blended punk and rap, burst on the music scene in 1986 with the album "Licensed to Ill," which included hits such as "(You Gotta) Fight for the Right (to Party"), an anthem to teen angst; "Brass Monkey" and "No Sleep Till Brooklyn."
Their success in hip-hop was notable at a time when the music form was dominated by African-American performers.
"The group's music crossed genres and color lines, and helped bring rap to a wider audience," said Neil Portnow, president of the Recording Academy.
But Berry had departed long before then.
He played on the band's first EP, "Polly Wog Stew," but left the group shortly afterward.
The band thanked Berry, calling him a formative member, when they were inducted into the Rock and Roll Hall of Fame in 2012.
Read more: http://www.cnn.com/2016/05/20/living/beastie-boy-john-berry-death-trnd/index.html