<figure class="media-landscape" no-caption full-width lead">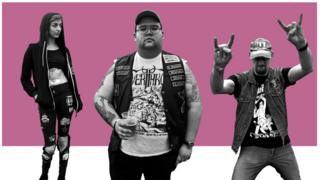 Image copyright Dan Giannopoulos
Photographer Dan Giannopoulos has been a heavy metal fan for many years, regularly buying T-shirts featuring the names of his favourite bands.
Yet he says he has always felt unable to wear a battle jacket, the name for leather or denim jackets decorated with patches and stencils that often have their sleeves removed.
Although it has its roots in the biker scene, now this item of clothing is ubiquitous at many punk and metal concerts.
So rather than wearing a jacket himself, instead Dan decided to document those who choose to do so.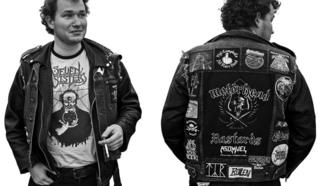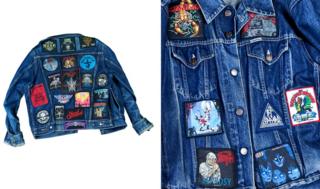 It was his curiosity about the battle jacket's place in metal culture that led Giannopoulos to start his project.
<div id="bbccom_mpu_1_2_3″ class="bbccom_slot" mpu-ad" aria-hidden="true">