Melissa Schuman, an original member of the pop group Dream, has accused Nick Carter of the Backstreet Boys of raping her in 2002.
In an
essay she published Tuesday night
on her personal website, Schuman said Carter raped her while she and a friend were hanging out at his Santa Monica apartment. According to Schuman, she was 18 at the time, Carter was 22.
In a statement to HuffPost, Carter denied Schuman's accusations and said he was "always respectful and supportive" of her during the time they worked together.
"I am shocked and saddened by Ms. Schuman's accusations. Melissa never expressed to me while we were together or at any time since that anything we did was not consensual," the statement reads. "We went on to record a song and perform together, and I was always respectful and supportive of Melissa, both personally and professionally. This is the first that I am hearing about these accusations, nearly two decades later. It is contrary to my nature and everything I hold dear to intentionally cause someone discomfort or harm."
Schuman in her essay said that a small group of friends were having drinks at Carter's apartment when he asked if she wanted to go to his office to hear some new music. While listening, the two began kissing and Carter led her into the bathroom.
"I asked him what we were doing in there. He didn't respond and continued to kiss me," Schuman wrote. "He then pick (sic) me up, put me on the bathroom counter and started to unbutton my pants. I told him I didn't want to go any further. He didn't listen. He didn't care."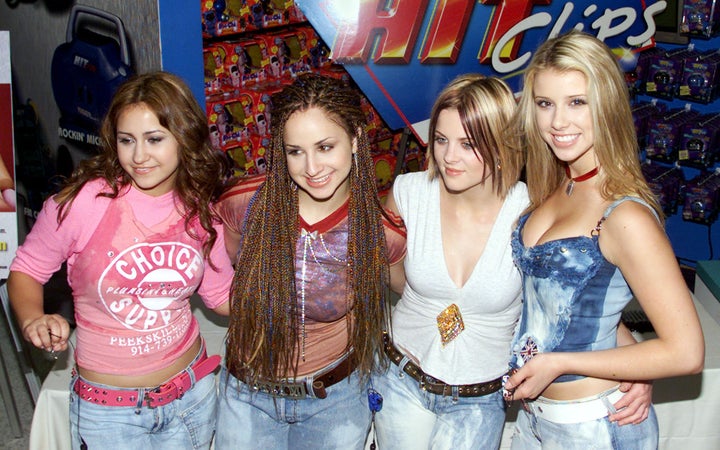 Schuman wrote that she was a virgin at the time and held herself "to religious conservative christian values," which she was "vocal about" during her stardom.
She said that Carter forced oral sex on her and later pressured her to perform oral sex on him.
"I felt scared and trapped. He was visually and clearly growing very angry and impatient with me," she wrote. "It was evident to me, that I couldn't leave. He was stronger and much bigger than me, and there was no way I would be able to open that door or have anyone help me."
According to Schuman, Carter took her into a bedroom where he raped her despite her protests.
"He threw me on the bed and climbed on top of me," she wrote. "He was relentless, refusing to take my no's for an answer. He was heavy, too heavy to get out from under him. Then I felt it, he put something inside of me. I asked him what it was and he whispered in my ear … 'It's all me baby.' It was done."
Schuman said she considered pressing charges at the time, but decided against doing so for several reasons. "I didn't have the money, the clout or access to an attorney who was powerful enough to stand up against my abuser's legal counsel," she wrote. "I was told I would likely be buried in humiliation, accused of being fame hungry, and it would ultimately hurt me professionally as well as publicly."
She said she's coming forward now in the wake of the #MeToo movement to show other victims of sexual assault they're not alone.
"I feel I have an obligation now to come forward with the hope and intention to inspire and encourage other victims to tell their story," she wrote. "We are stronger in numbers. If you are reading this and you have been assaulted, know you don't have to be silent and you are not alone. I know it's scary. I'm scared."
The statute of limitations in California for rape cases had been 10 years, unless new DNA evidence emerged. Last year, the state enacted a law doing away ― as of 2017 ― with the time limit for prosecuting alleged rapes.
Hayley Miller contributed reporting.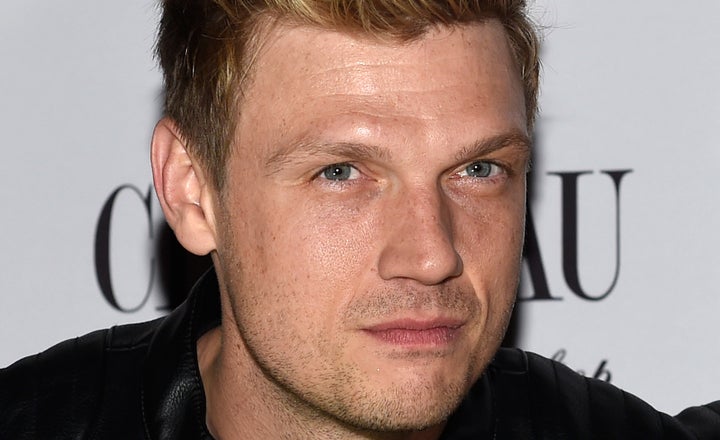 <
div class="app-download-interstitial" hidden js-app-download-interstitial bn-app-download" data-block-class="app-download-interstitial">