Canadian churchs statue was restored by local artist, whose spiky-headed design was the subject of widespread mocking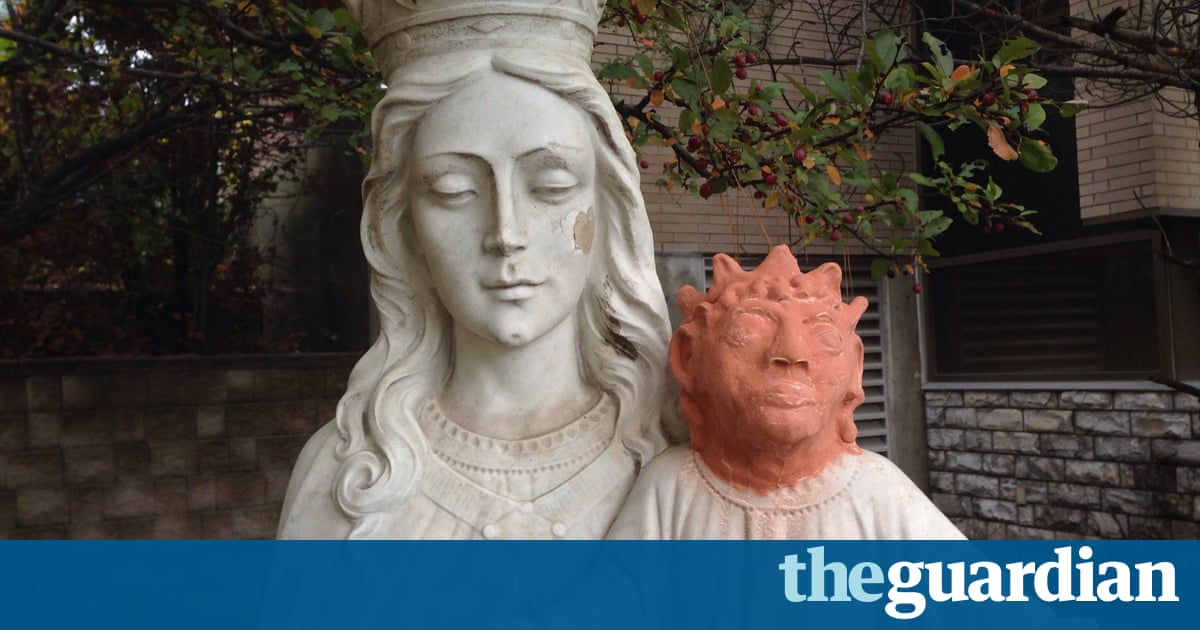 The missing white stone head of baby Jesus has been returned to a Canadian church after its bright orange replacement was widely mocked.
On Friday, an anonymous woman returned the original head to Sainte Anne des Pins Catholic church in downtown Sudbury, according to the CBC.
The head had been taken off the white stone statue of Mary holding the baby Jesus several times before, and left on the ground by vandals. The head was once again removed from the statue outside the church about a year ago, but this time was nowhere to be found.
While the churchs priest, Grard Lajeunesse, had asked local businesses about crafting a new head after several months, a local artist, Heather Wise, had offered to help craft a new one. She created a head of terracotta as a temporary replacement until she could sculpt a permanent head of stone, she told Sudbury.com.
The temporary head quickly became a joke on social media, where it was compared to the spiky-haired cartoon character Maggie Simpson and the alien ET. The incident was even likened to the now infamous attempt by a Spanish woman to restore a crumbling fresco of Jesus. An Instagram account called temporaryjesushead was created to lampoon the sculpture, photoshopping the head on to images of ET, from the 1982 film; Donald Trump; Hillary Clinton; Darth Maul from Star Wars and others.
The woman who returned the head said the person who took it was suffering from personal problems, the CBC reported. The head had been in the womans office since August. She later realized where it came from after seeing the viral story of its replacement, according to <a href="https://www.sudbury.com/local-news/exclusive-viral-frenzy-leads-to-resurrection-of-baby-jesus-statues-original-head-445042″ data-link-name="in" body link" class="u-underline">Sudbury.com.
Its a happy ending to a pretty crazy week, Lajeunesse told the local news website. It just goes to show that sometimes the internet works in your favor.
Lajeunesse said he wouldnt file a complaint over the theft. The church intends to reattach the original head with a larger pin to secure it to the statue.
Read more: https://www.theguardian.com/world/2016/oct/24/baby-jesus-head-statue-canada