Workers found bones, which experts say probably belonged to four adults, during March asbestos removal process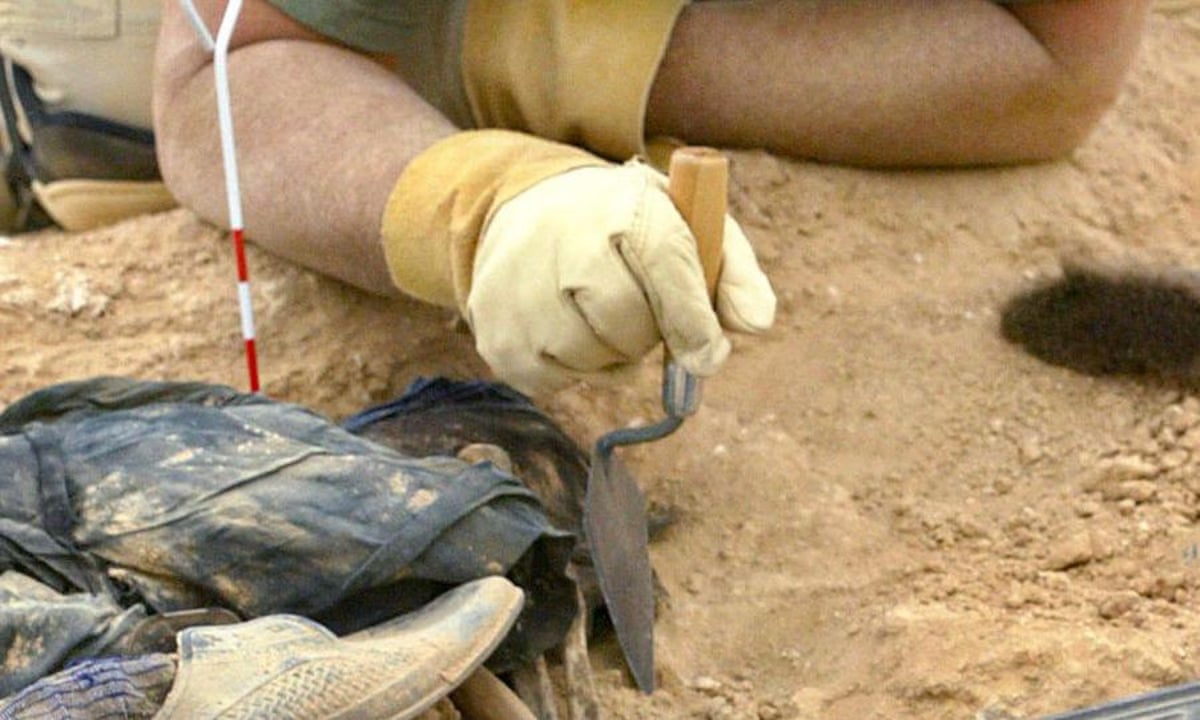 Workers renovating a century-old performance hall discovered human remains under the orchestra pit and now archaeologists are planning to analyze the bones.
The property under Cincinnati Music Hall was a public burial ground in 1818, and bones have been popping up since construction began for the building in 1876.
Workers found a skull and other bones during a major renovation in 1969.
Crews uncovered the bones while removing asbestos in late March, the Cincinnati Enquirer reported. Heavy excavation hasnt yet started on the venues $135m renovation project.
Gray & Pape, a firm that conducts archaeological and historical investigations, concluded the arm and leg bones are believed to belong to four adult bodies.
Six other grave shafts were identified in the north carriageway, which is the space between the music halls main building and the north hall. Each contained burials in wooden coffins.
The property under the music hall was a potters field or a public burial ground.
A report released by the Cincinnati Center City Development Corp, the project manager for the renovation, speculated that the bones may have been moved from an original burial ground and reburied in a single grave.
Anastasia Mileham, a spokeswoman for the project manager, said remains found in the past have been re-interred at Spring Grove cemetery in Cincinnati.
We will likely do something similar with the human remains uncovered at Music Hall, she said.
Officials told the Enquirer they hope that analysis of the remains and historical research will reveal more clues about those who lived and were buried near the music hall property.
Read more: https://www.theguardian.com/science/2016/may/01/human-bones-cincinnati-music-hall-archaeology