Revenue up 3% to $78.4m ending three quarters of decline but sales of iPhones slip 12% in China, Hong Kong and Taiwan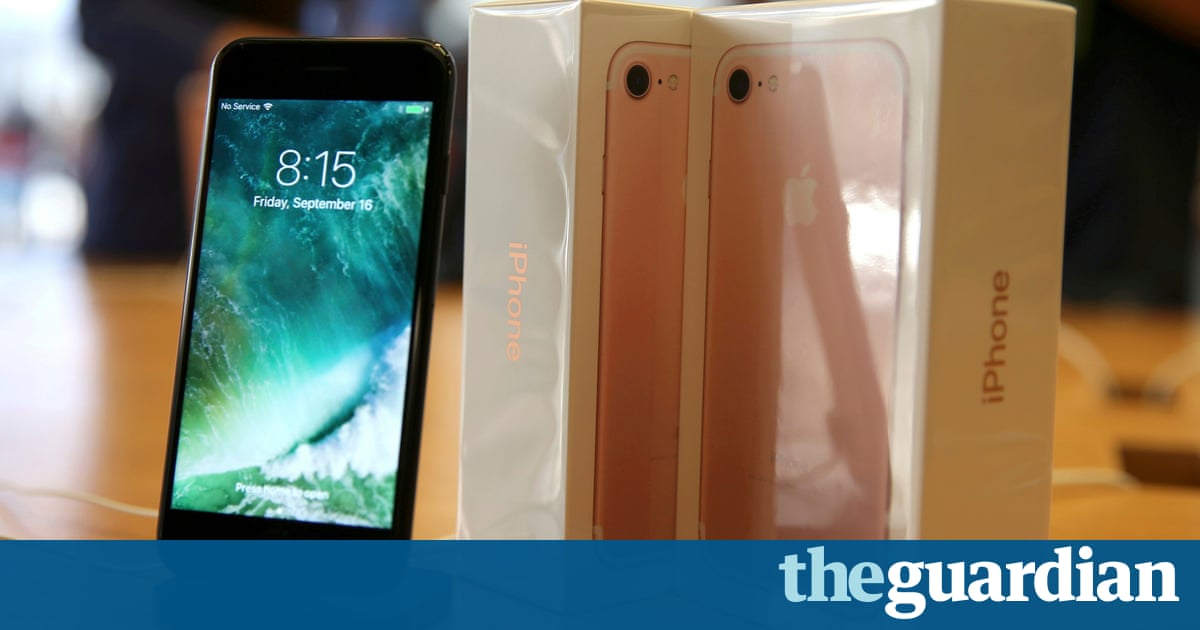 Holiday sales of Apples iPhone 7 helped the tech company end three consecutive quarters of decline and deliver record revenue, the company announced on Tuesday.
Apple has struggled as iPhone sales have slipped in the face of fierce competition. The iPhone accounts for two-thirds of Apples sales and Apple said sales of the new model helped lift total iPhone shipments 5% to a record 78.3m for the three months ending 31 December.
But the iPhone 7 still failed to attract the long lines and double-digit increase in sales that earlier models enjoyed in their first full quarter on the market.
Sales helped boost Apples revenue 3% to $78.4bn, ahead of analysts forecasts. Profit for the quarter fell 2.6% to $17.9bn, or $3.38 a share. Apple ended the quarter with $246.1bn in cash. The companys share price jumped close to 3% in after hours trading.
The latest report comes after a bad year for Apple. Last October the company reported its first decline in annual sales and profit in 15 years as iPhone sales dipped 5%.
The fall led to a <a href="https://www.theguardian.com/technology/2017/jan/06/tim-cook-pay-cut-apple-misses-profit-targets" data-link-name="in" body link" class="u-underline">pay cut for its chief executive, Tim Cook, who received a total payout of $8.75m in 2016, including salary and bonuses, down 15% from $10.3m in 2015 and also down on 2014s $9.2m.
Were thrilled to report that our holiday quarter results generated Apples highest quarterly revenue ever, and broke multiple records along the way. We sold more iPhones than ever before and set all-time revenue records for iPhone, Services, Mac and Apple Watch, said Cook.
Apples booming services business, including Apple Pay, Apple Music and the App Store, accounted for $7.2bn in revenues, an 18% increase from a year ago. But the iPhones struggles are not over. Sales in China, Hong Kong and Taiwan, once seen as Apples strongest growth area, slipped 12% to $16.2bn in the quarter.
Read more: https://www.theguardian.com/technology/2017/jan/31/apple-record-revenue-holiday-sales-iphone-7