The LA estate is one of the most exclusive gated communities you can find. And now its wealthy and famous residents are welcoming their new neighbour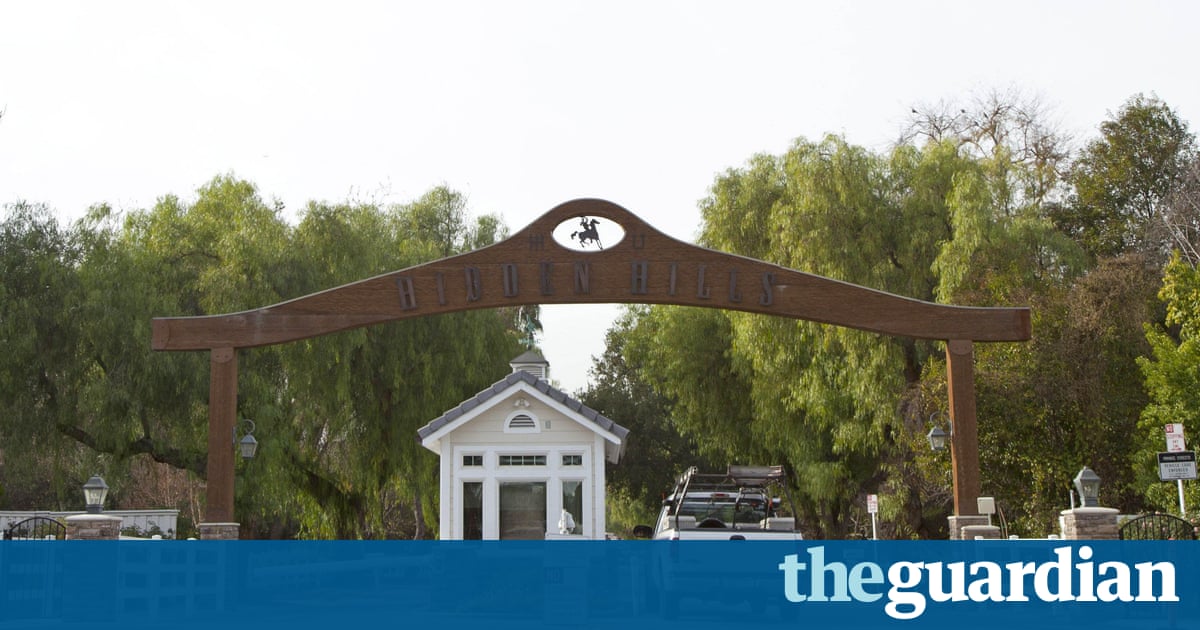 Name: Hidden Hills.
Age: 60 years-ish.
Location: On the western fringe of Los Angeles, a few miles north of Malibu.
Appearance: Eerily perfect.
How do you hide a hill dont they stick up quite a bit? Yes, but in this case its not the hills that are hidden so much as the people living in them.
Ah! Nice. Very interesting. Just one question. What are you talking about? One of the worlds most exclusive gated communities.
Arent all gated communities exclusive? Not like this one. Its 648 households make up basically the richest place in America. Our nearly 2,000 residents enjoy a rural, country way of life, says its weirdly bad website. The pastoral setting is highlighted by the absence of sidewalks and streetlights and by the presence of horses, llamas, ostriches and the occasional cow.
Ostriches? There are no pavements but there are ostriches wandering about? Apparently. You cant see it on Google Street View. You basically have to be a movie star or a movie stars friend to get in. Kim and Kanye live there. So do Drake, Jennifer Lopez, various Jenners, Miley Cyrus
Wow, thats quite a community. Yes, and now it has a new member.
Elena Ferrante? No, its single-again (sort of) Angelina Jolie and her six children!
This is so exciting I almost cant continue reading. At $30,000 a month, she has found somewhere cheaper than her and Brads $95,000-a-month Malibu home.
I guess we all have to tighten our belts sometimes. Even so, shes got more space. The property is nearly double the size of her 4,409 sq ft Malibu rental, boasting 8,284 sq ft, says ET.
The Extra Terrestrial? Does he live there, too? No, thats Entertainment Tonight.
Oh. The kids will love it, ET continues. Theres two beach entry pools with a cascading waterfall, a cabana and a teepee. For the grownups theres a gourmet kitchen and a wine-tasting room.
Has ET lost its mind? <a href="https://www.theguardian.com/film/2016/sep/20/angelina-jolie-files-for-divorce-brad-pitt" data-link-name="in" body link" class="u-underline">These kids parents are getting divorced and were supposed to envy their cabana? Or maybe elegant Angelina, 41, will host a wine-tasting for her lawyers and some ostriches? Thatll be fun. Im sure it would. And TMZ would pay a fortune for the pictures.
Do say: It must be so wonderful to be rich and famous.
Dont say: It must be so wonderful to be left alone.
Read more: https://www.theguardian.com/film/shortcuts/2016/oct/09/angelina-joins-kimye-in-hidden-hills-the-most-private-neighbourhood-on-earth