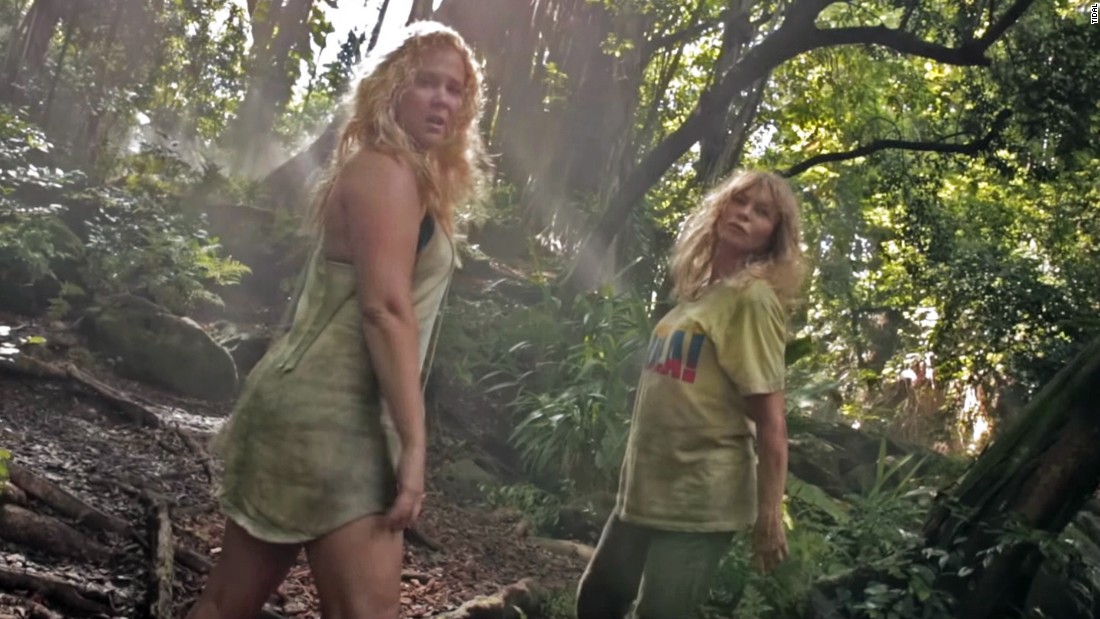 (CNN)Amy Schumer is taking Twitter heat for her parody of "Formation," but sources with knowledge of the situation told CNN the comedian had Beyonc's blessing to use the song.
Schumer's video features the star with Goldie Hawn, Wanda Sykes and Joan Cusack lip-syncing and dancing to "Formation," shot while they were on location filming a movie together. The video was first released Friday on Tidal, the music-streaming platform owned by Beyonc's husband, Jay Z.
<
ul class="cn" cn-list-hierarchical-xs cn–idx-4 cn-zoneadcontainer">
Schumer also posted the video to her YouTube channel.
Some on social media accused Schumer of cultural appropriation and insensitivity to the racial politics of the song. The hashtag #AmySchumerGottaGoParty started trending on Twitter over the weekend.
On Monday, Schumer appeared to respond to those who felt the video was inappropriate with a lyric from "Formation."
"You know you that b***h when you cause all this conversation," Schumer wrote Instagram. "Thanks for the exclusive release Tidal! We had so much fun making this tribute. All love and women inspiring each other. #strongertogether."
A second post from Schumer followed late Monday night.
"I'm going to bed. I just wanna say, I'm sober first of all. I'm tired, a lot of work today," she said in a video post. "I'm grateful, I'm grateful for all this sh*t. I'm grateful to be alive right now during this time. I hope you have a good night too."
Beyonc hasn't addressed the controversy directly, but she did post a photo of blue skies on her Instagram account Monday.
Suggesting, perhaps, that all is well in Bey-land.
Read more: http://www.cnn.com/2016/10/25/entertainment/amy-schumer-formation-music-video-approval-beyonce/index.html