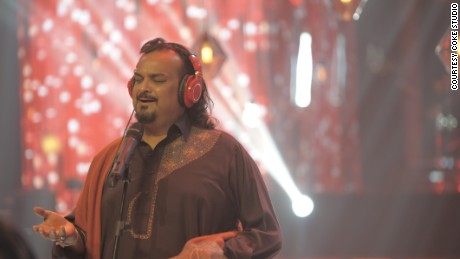 Islamabad, Pakistan (CNN)Amjad Sabri, one of Pakistan's most well-known Sufi musicians, was gunned down Wednesday in the southern city of Karachi.
Sabri, 45, was the victim of what police are calling a targeted killing. Two assailants on a motorcycle opened fire on his car, firing 5 or 6 shots, according to Muqqadas Haider, a senior police official.
Sabri died of his injuries en route to the hospital, Haider told CNN. The singer was known for not having any political affiliations.
<
ul class="cn" cn-list-hierarchical-xs cn–idx-4 cn-zoneadcontainer">
Amjad Sabri belonged to the renowned Sabri family, members of the Chishti Sufi order and the most famous Qawwali group in the country. They had performed internationally and were known for their renditions of mystical Islamic poetry. Qawwali is a form of passionate, devotional Sufi music, specifically from South Asia.
A faction of the Taliban claimed responsibility for the attack, citing the type of music Sabri performs as "blasphemous."
<
div class="zn-body__read-all">
<
div class="el__embedded" el__embedded–fullwidth">