As more American parents work low-wage jobs with unusual hours, theyre turning to 24-7 daycare centers to help raise their children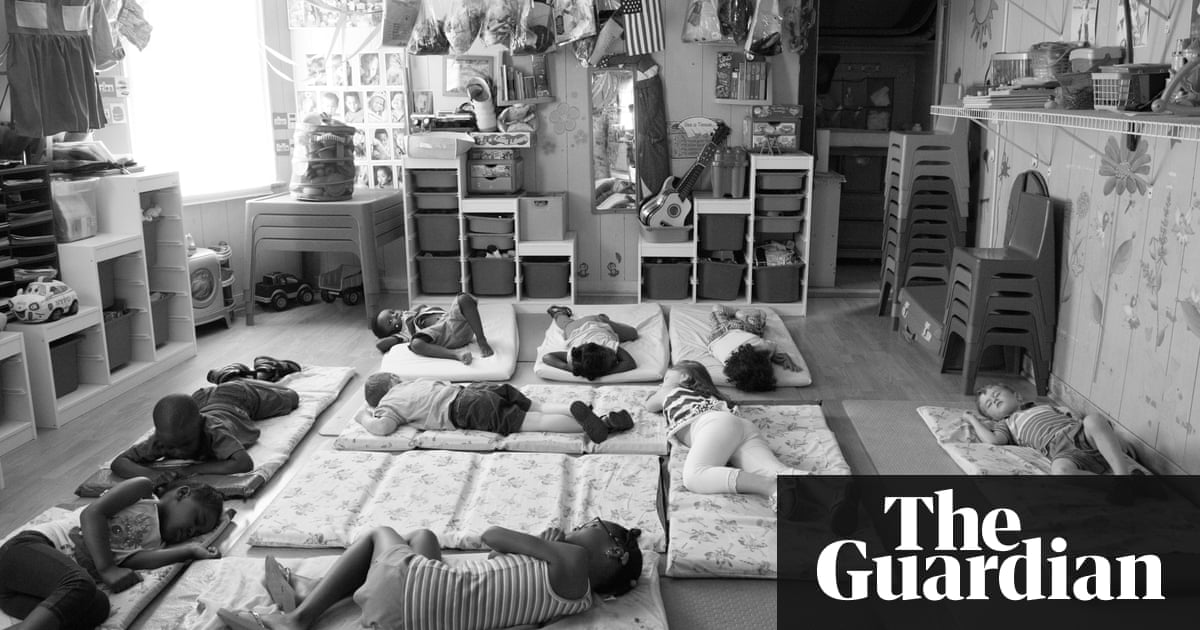 When I first visited Dees Tots Childcare three years ago with photographer Alice Proujansky, I was struck by how appealing the place was. The owners, Deloris and Patrick Hogan, run Dees out of their family home in New Rochelle, New York and work around the clock to serve parents who need daycare, whether at 7 in the morning or 11 at night.
I was also struck by what Dees and other 24-7 daycare facilities represented. They serve an ever-expanding number of children whose parents work non-standard and unpredictable hours. The parents might be working two service or retail jobs or they may be night nurses. According to the National Womens Law Center, 9% of daycare center care is now provided during evenings or weekends.
These venues range from Shifts Night Care Center in Jackson, Mississippi, to Tip Top Child Development Center and Five Star Sitters in Las Vegas, to Success Kidz 24-Hour Enrichment Center in Columbus, Ohio. Nearly 40% of Americans now work non-traditional employment hours. Almost two-thirds (64.2%) of women with children under age six are working, and one in five working moms of small children work at low-wage jobs that typically pay $10.50 an hour. They all need to earn more if they are to truly be able to afford daycare, and in a cruel twist, many must work more and stranger hours to do so.
The number of parents forced to rely on 24-hour daycare will only grow. It is simply the nature of everyday and every night life in todays America.