The quartet are back taking aim at critics who call them retro revivalists, calling out tech-bros and explaining why their name isnt such a big deal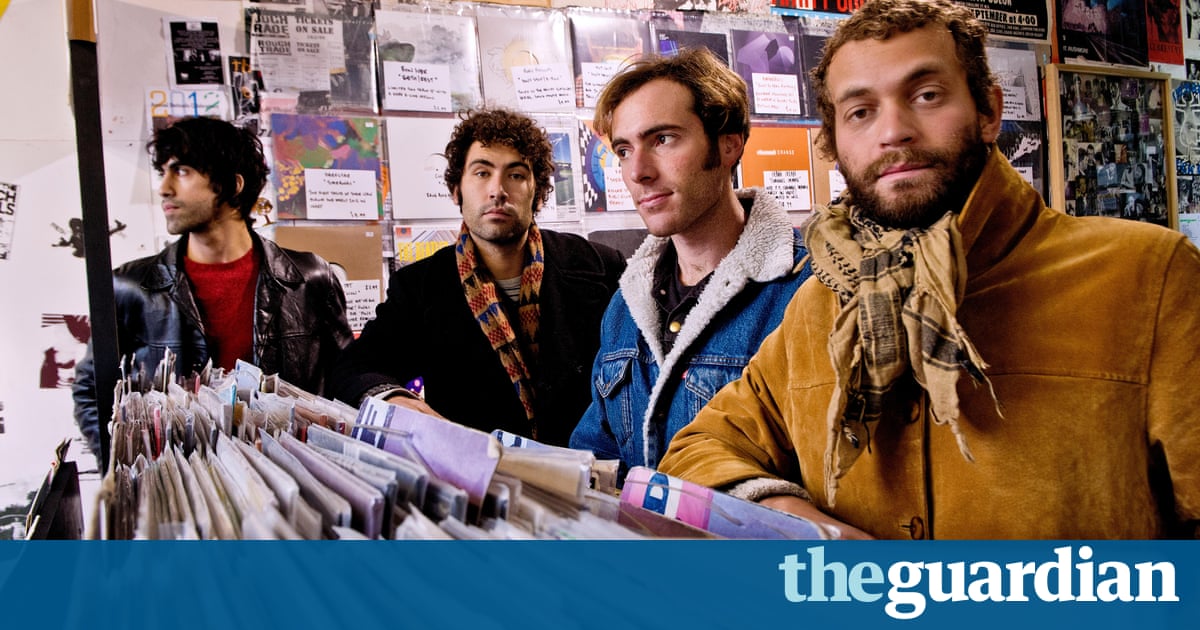 Before their eponymous debut album was released, LAs gauze-pop dreamers Allah-Las kicked drummer Matt Correia out of the band. I wanted to go to the beach, and they wanted to practice because maybe we had a gig coming up, he remembers. So I got the boot.
The remaining three called a friend to sit in on sticks. But in his first practice he started throwing in all these different paradiddles and time signatures, says lead singer Miles Michaud. We were looking at each other, going: Man, we need Matt back, we miss Matt. Three days later, Correia was back in the band.
It is an anecdote that somehow captures their essence: a gang as much as a band, but one with a shared musical vision and, as it turned out, beneath their stoner drawls and surf-soaked sounds, the ambition to become one of the west coasts most highly rated groups on their own terms.
Were talking ahead of a big few months for Allah-Las. On Sunday the quartet thats Correia and Michaud, along with guitarist Pedrum Siadatian and bassist Spencer Dunham will play Full Moon festival on New Yorks Governors Island. Thats followed on 5 September by the start of an 18-date North American tour (first night: Las Vegas) and on 9 September by the release of their third album, Calico Review.
Anticipation hangs heavy in their air, yet so too does a certain wariness. That 2012 debut album had no shortage of admirers (a batch of starry-eyed, minor-key beauties, was how Pitchfork described it). But there was also a critical consensus that Allah-Las didnt so much mine Californias musical heritage as mimic it. Terms such as revivalists and throwbacks got chucked about. References to the Byrds and the Doors were never far away. Even naming their 2014 follow-up Worship the Sun after a Felt song couldnt convince many that their influences stretched beyond LA circa 1965.