Clinton made the former Miss Universe turned actor and activist a talking point of the first debate, criticizing Trumps public comments about her weight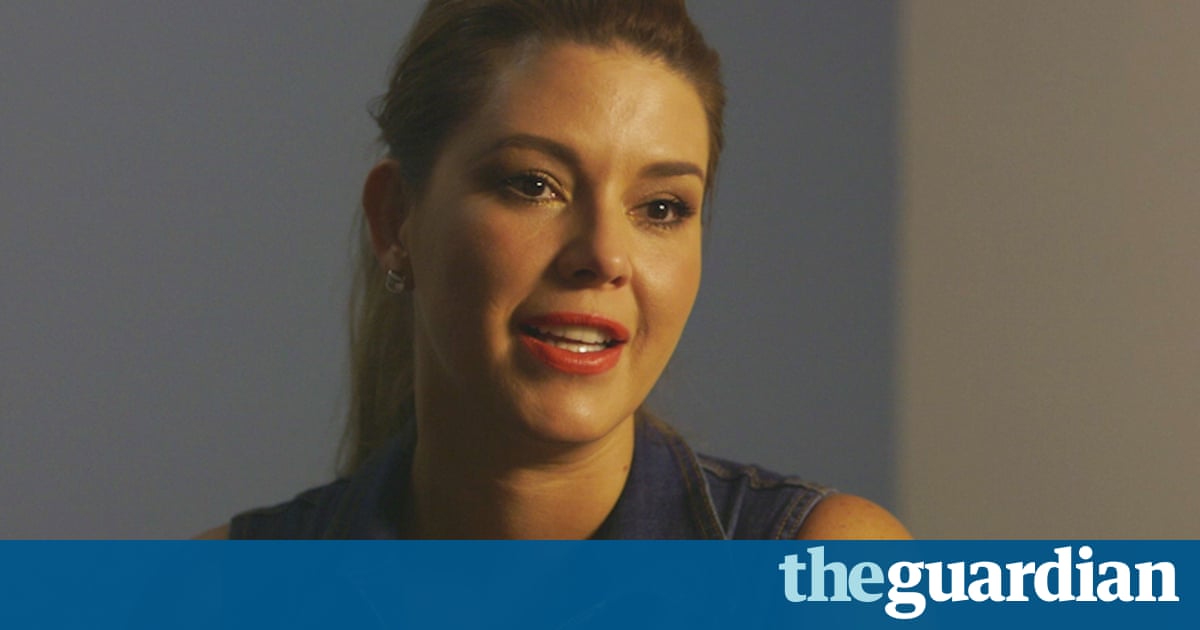 Alicia Machado became an American citizen just in time to vote against Donald Trump. Its a vote that has been a long time coming.
In May 1996, the Venezuelan beauty queen was just 19 years old when she was crowned the winner of the Miss Universe pageant, which had recently been bought by the Manhattan business mogul. That year should have been one of sheer happiness and possibility for Machado, and for a moment it was. I remember I hug my mom and I tell her, now our lives is going to be changed forever, she told the Guardian in an interview in her adopted hometown of Los Angeles.
But when she put on weight soon after winning, Trump turned what should have been a golden year into the most traumatizing one of her life. It wasnt just that Trump shamed her about about gaining weight, calling her things like Miss Piggy and an eating machine. It wasnt even that he did so publicly. It was that he did it with the biggest audience he could find, in an attempt to sear her weight fluctuation into the public consciousness, forever changing how she would be remembered.
Then on Monday night, in a twist of cosmic justice, Trump now the Republican nominee for president was presented with a bigger audience for his comments about Machados weight than he ever could have imagined, or wanted.
In what has been billed as the most-watched debate in presidential history, Democratic candidate Hillary Clinton made Trumps remarks to Machado a centerpiece of their first televised clash, citing the name-calling in particular, Trump calling her Miss Housekeeping in reference to her Latina origins as a prime example of her opponents demeaning views about women.
Trumps treatment of Machado reached its nadir in January 1997 when, having put the recently crowned Miss Universe on a stringent diet and exercise regime, he scheduled a trip with her to a New York City gym. There he blindsided her with dozens of cameramen, who gathered to film her jumping rope, lifting weights and pedaling a stationary bike. Trump cast himself in the role of disapproving dad, leaning over Machado as she hid her mortification behind a show of charms only the worlds top beauty queen could have mustered, laughing along with reporters and even once planting a kiss on Trumps cheek.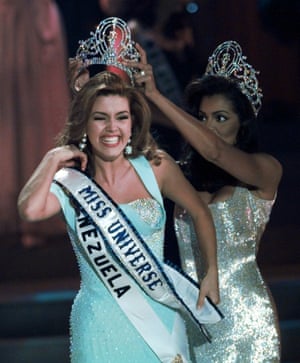 Read more: https://www.theguardian.com/us-news/2016/sep/27/alicia-machado-miss-universe-weight-shame-trump-speaks-out-clinton