In an exclusive extract from his new book Nomad, Alan Partridge unpicks the many insults of his TV nemesis, from humiliation at the Our Price Christmas party to the shame of a BBC safety tutorial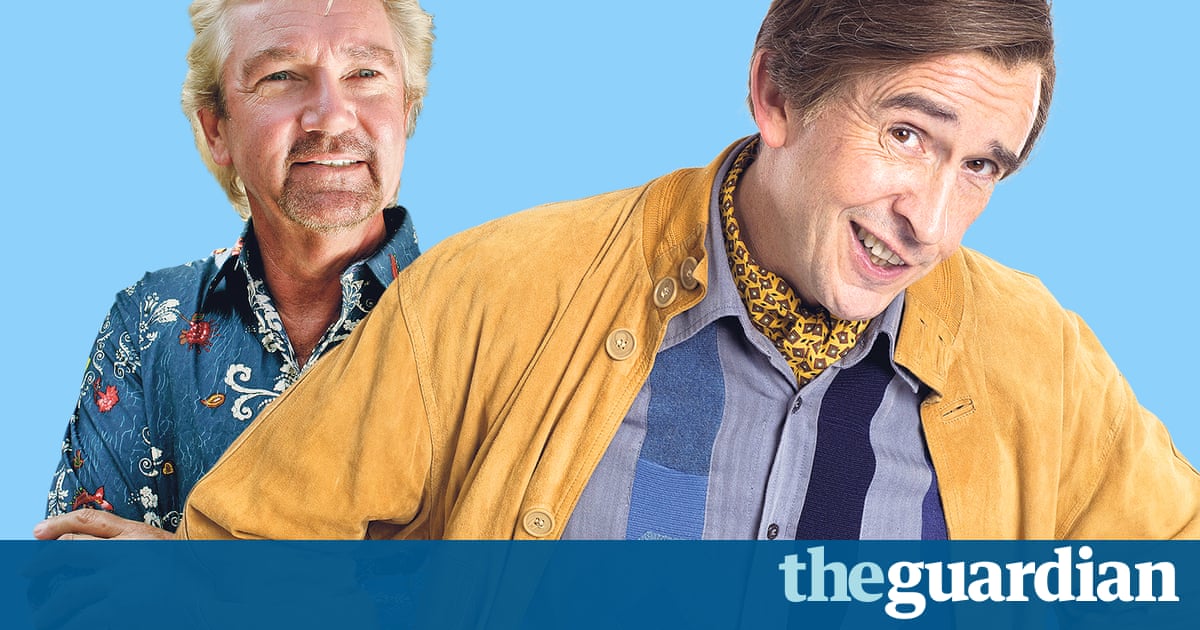 People have always asked me, why do you hate Edmonds?(1) It makes me laugh. Ha!(2) I dont hate Edmonds. I dont give a shit about Edmonds. I hate the things he does, sure. I hate the way he behaves. I hate his personality and his appearance. But hate Edmonds himself ? No, sir. Wouldnt give him the satisfaction.
Our paths first crossed back in the late 80s at a Christmas cocktail party hosted by Our Price radio. I was one of the leading presenters on the popular instore-only station and, as such, was one of the first to arrive. Edmonds was already there and I strode over to say hi.
Alan Partridge! I announced, shaking his hand quickly and well.
Edmonds made some comment about us being unfashionably early. Ting! My brain snapped into comedy mode. I guess that makes you the First Nol! I quipped.
He didnt crack a smile. What?
The First Nol. Because its the name of a Christmas song and also because youre one of the first here and your names Nol.
Youre saying No-el. My names Noel.
I know that, Noel. But the song is the First No-el.
What song?
The First Nol.
Theres no such song. Id have heard of it.
There is such song, Noel.
Sing it, then.
Fine. I just need to remember how it goes.
You dont even know it.
I do know it, I just find it hard to remember melodies when Im flustered.
I launched into the song but still hadnt remembered the note sequence and ended up repeating the opening line again and again, in the hope of landing on the correct melody. By the 20th attempt a crowd had formed.
Whats he doing? said one woman.
Absolutely no idea, said Edmonds, laughing, and he walked off.
In many ways, this was his first Gotcha. A successful TV and radio star humiliating an impressionable young DJ for sport. It takes a special kind of pillock to do that.
And that was merely the beginning. In 1991, the Radio Times had a big bash to celebrate the deregulation of TV listings, which meant that, for the first time, the popular telly mag could publish listings not just for BBC channels, but for all major terrestrial, cable and satellite television channels in the UK. It was a seismic and hugely emotional event several of the staff were in tears and I believe it called for a little decorum. Not Edmonds. I was there with my then-wife Carol and he kept bringing her glasses of wine, even though Id said repeatedly, I think shes had quite enough, Noel! Hed nod as if to say, Right you are, Alan, and then Id turn round and hed be bringing Carol a fresh glass of the wine Id specifically said was off-limits.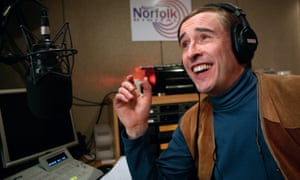 Read more: https://www.theguardian.com/tv-and-radio/2016/oct/16/alan-partridge-noel-edmonds-bbc-pillock