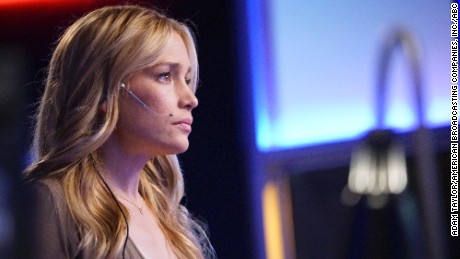 (CNN)To play a woman in charge of crafting the news of the day, Piper Perabo went straight to the source: an actual newsroom.
For her role on "Notorious," a show inspired by a former "Larry King Live" producer, Perabo spent some time in two separate CNN bureaus, shadowing producers, watching as newsrooms would spring into action upon breaking news and seeing first hand what happens when a day's best-laid plans go out the window.
<
ul class="cn" cn-list-hierarchical-xs cn–idx-4 cn-zoneadcontainer">
"It was thrilling," Perabo told CNN in an recent interview. "It was really invaluable experience."
Perabo previously spent five seasons playing a world-traveling spy on USA's stunt-heavy drama "Covert Affairs." But her new gig is a different kind of rush.
On the series, debuting Thursday on ABC, where its sandwiched between two Shonda Rhimes-produced staples, Perabo plays Julia George, a cable TV news producer who fights every day to bring the most compelling stories to the small screen. Her silent-ish partner in that quest is attorney Jake Gregorian ("Rescue Me's" Daniel Sunjata), a character inspired by defense attorney Mark Geragos.
Together, they make deals that will benefit Gregorian's clients while also giving George the best show possible. Their arrangements aren't always seamless, but, says Perabo, always interesting. That's the benefit of centering the show on an entertainment news program, more than a nightly hard newscast.
"Entertainment news allows for a higher level of drama I think because you're not sure how the guests are going to behave," she said.
The show has the luxury of debuting at a time when news personalities are in the news itself more than ever. Perabo cites the drama at Fox News involving
now former chairman and CEO Roger Ailes
as an example.
She said ABC "couldn't have timed this show better," as viewers are savvier than ever about who delivers their news and what news is being delivered.
"It's cool to see in a show like 'Notorious' where you go behind the curtain and see why the guests are chosen or why the 'experts' are the ones who get to set the narrative," she said. "I think people are going to be really interested in that."
Perabo, meanwhile, welcomes the change of pace.
"I was so tired at the end of the day but it's so nice to play Julia George because she has a desk," she said, laughing. "So maybe once every 15 scenes I get to sit down and it's heaven."
Read more: http://www.cnn.com/2016/09/22/entertainment/piper-perabo-notorious/index.html