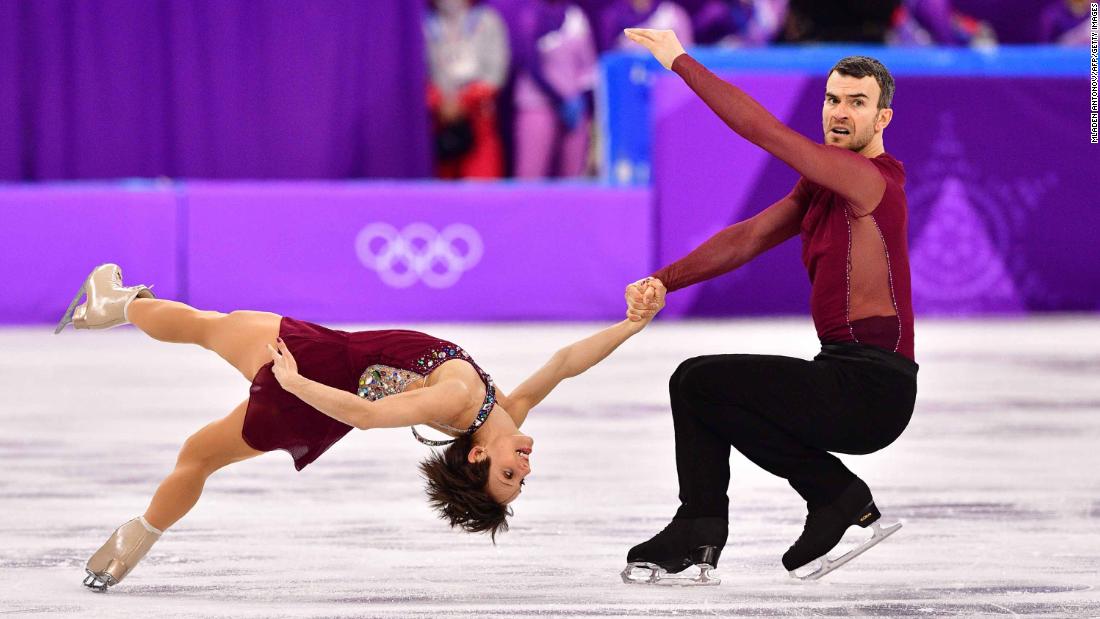 (CNN)Adele was there, and so were Beyonc, Elvis Presley and The Beatles.
No, this wasn't a night out in a Las Vegas hotel, but the Olympic figure skating arena at the PyeongChang 2018 Games.
In an Olympic first, skaters who used to perform to beautiful pieces of classical music — who can forget Katarina Witt's mesmerizing performance to the opera "Carmen" in Calgary in 1988? — are now allowed to skate to music with lyrics.
<
ul class="cn" cn-list-hierarchical-xs cn–idx-8 cn-zoneadcontainer" data-layout="list-hierarchical-xs">
And in another first, Eric Radford became the first openly gay man to clinch an Olympic gold medal when he helped Canada win the figure skating team event with his partner Meagan Duhamel.
They did so to Adele's "Hometown Glory."
<
div class="zn-body__read-all">
'Hallelujah'
"If you have the wrong piece of music and it doesn't connect with the audience or the judges, it doesn't really matter how great you skate. You're gonna be missing something," Radford told CBC Radio recently, as he explained a switch in December from music by Muse back to Adele, which had helped them win the 2016 world championships.
His teammate Patrick Chan almost secured the gold for Canada as he performed his routine to a haunting version of Leonard Cohen's "Hallelujah" by Jeff Buckley.