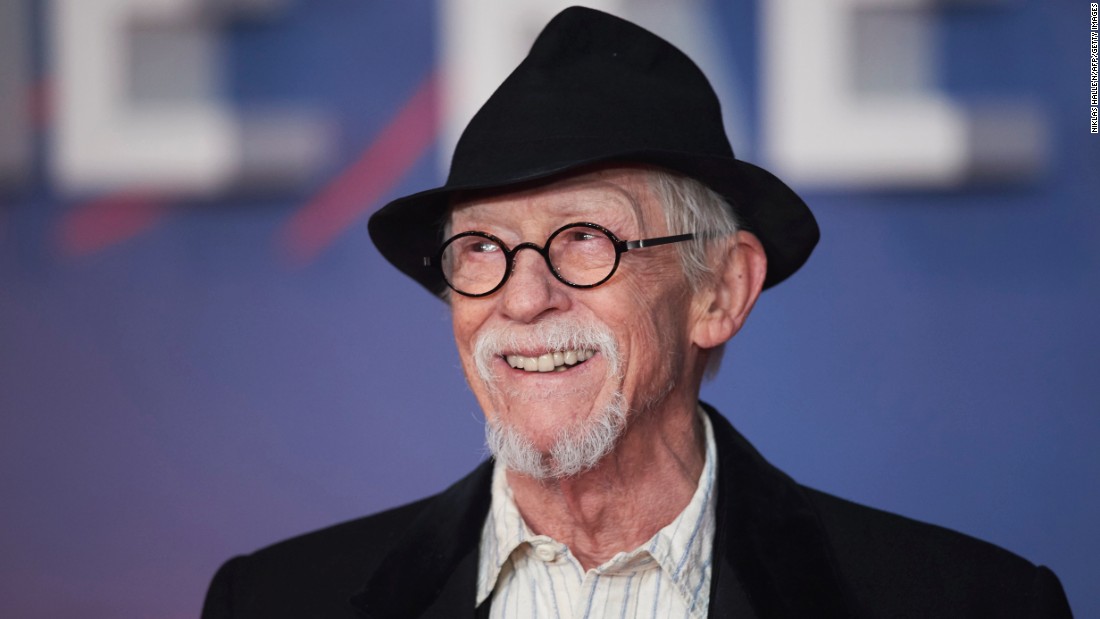 (CNN)Actor John Hurt, the gravelly voiced British actor who garnered Oscar nominations for his roles in "Midnight Express" and "The Elephant Man," has died at the age of 77, publicist Charles McDonald said Friday.
McDonald offered no other details of Hurt's passing.
<
ul class="cn" cn-list-hierarchical-xs cn–idx-4 cn-zoneadcontainer">
Hurt always stayed busy, working more than six decades in television, movies and voice work in England and the United States. He recently played a priest who counsels Jacqueline Kennedy in last year's biopic "Jackie,"
according to IMDb.
"I'm very much of the opinion that to work is better than not to work," he said, according to his IMDb bio. "There are others who'd say, 'No, wait around for the right thing' – and they will finish up a purer animal than me. … Of course, I don't do everything by any means: I do turn lots of stuff down, because it's absolute crap. But I usually find something interesting enough to do."
Accolades poured in on social media.
Actor Kiefer Sutherland tweeted: "My deepest sympathies to John Hurt's family, friends and fans. He was a dear friend."
Actor Elijah Wood tweeted: "Very sad to hear of John Hurt's passing. It was such an honor to have watched you work, sir."
Hurt was born in Shirebrook, a coal mining village in Derbyshire, England, the son of an an engineer and one-time actress and an Anglican clergyman and mathematician, IMDb said.
He trained to become a painter but, after being accepted into the Royal Academy of Dramatic Art, worked on the stage in the early 1960s.
Hurt appeared in the first two Harry Potter movies, playing wand maker Garrick Ollivander, and did voice work and narration in movies like "Watership Down," "The Plague Dogs," and "Thumbelina."
Some of his top television roles included Caligula in "I, Claudius" in 1976, General Woundwort in "Watership Down" and the War Doctor in "Doctor Who."
He was awarded the CBE (Commander of the Order of the British Empire) in the 2004 Queen's Birthday Honours List for his services to Drama.
Hurt was married four times and was married to Anwen Rees-Myers when he died. Hurt was an alcoholic for years but said he quit drinking in 2005, according to IMDb.
A grand scheme never guided his life, he said.
"I've just been whipped along by the waves I'm sitting in," he said, according to IMDb. "I don't make plans at all. Plans are what make God laugh. You can make plans, you can make so many plans, but they never go right, do they?"
Read more: http://www.cnn.com/2017/01/27/entertainment/john-hurt-obit/index.html