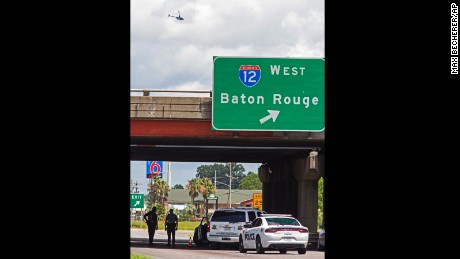 (CNN)Three days of death and a week of grief.
<
div class="l-container">
It began with the police killing July 5 of Alton Sterling in Baton Rouge, Louisiana.
It continued with the death July 6 of Philando Castile, killed by police during a traffic stop in Falcon Heights, Minnesota. And it reached its tragic climax July 7 in Dallas after five police officers were killed by a sniper, who told police he was angry about the deaths of Sterling and Castile.
Three other shootings — in Tennessee, Missouri and Georgia — have also endangered cops.
People turned out in large numbers throughout the country to demonstrate against police use of force and remember the five fallen officers.
It was one of the more heart-wrenching weeks in recent American history, and much of it was recorded on the cell phones of those who witnessed it first hand.
This is what Americans saw, and how they mourned and came together.
Castile was pulled over for a broken taillight and told the officer he was armed before he was shot, according to Reynolds.
High-profile celebrities expressed their thoughts on the pair of shootings.