The fatal shooting of Harambe, a Cincinnati Zoo gorilla, after a boy fell into his enclosure on Saturday sparked anger and sadness. Some people directed their outrage at the mother who let her child out of her sight, even calling for criminal charges. And some were angry with the zoo, which is slated to re-open the gorilla exhibit with a new, improved enclosure.
But while people rallied around the zoo animal's death, far fewer are vocal about the endangered great apes that are at risk of outright extinction in the wild or suffering immensely in the exotic animal trade. No #JusticeForHarambe hashtag will bring Harambe back or help his distant relatives around the world. But here are some things that will.
1. Donate to conservation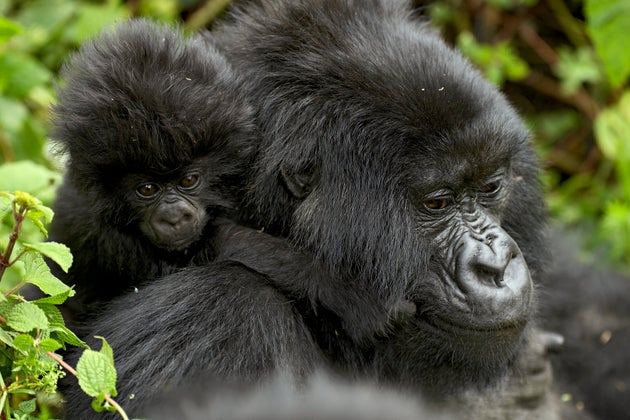 <
div class="content-list-component" text">
This is an obvious one, but it's also the easiest way to help gorillas and other great apes, even if you give just a few dollars. Chimpanzees, bonobos, both species of gorillas and both species of orangutans are endangered to some degree, according to the International Union for Conservation of Nature. All are at risk from habitat loss, poaching and other threats.
Numerous wildlife charities work to protect apes in the wild, while sanctuaries care for animals rescued from the exotic pet trade, the entertainment industry or medical research. (Though the National Institutes of Health have stopped funding for testing on chimpanzees, hundreds of chimps remain in labs.)
And many groups, like the Florida sanctuaries the Center for Great Apes and Save The Chimps will let you symbolically "adopt" an animal, which can be a great gift for animal lovers. Charity Watch and Charity Navigator can be helpful resources for finding out which groups will put your money to the best use.
2. Recycle your old phone