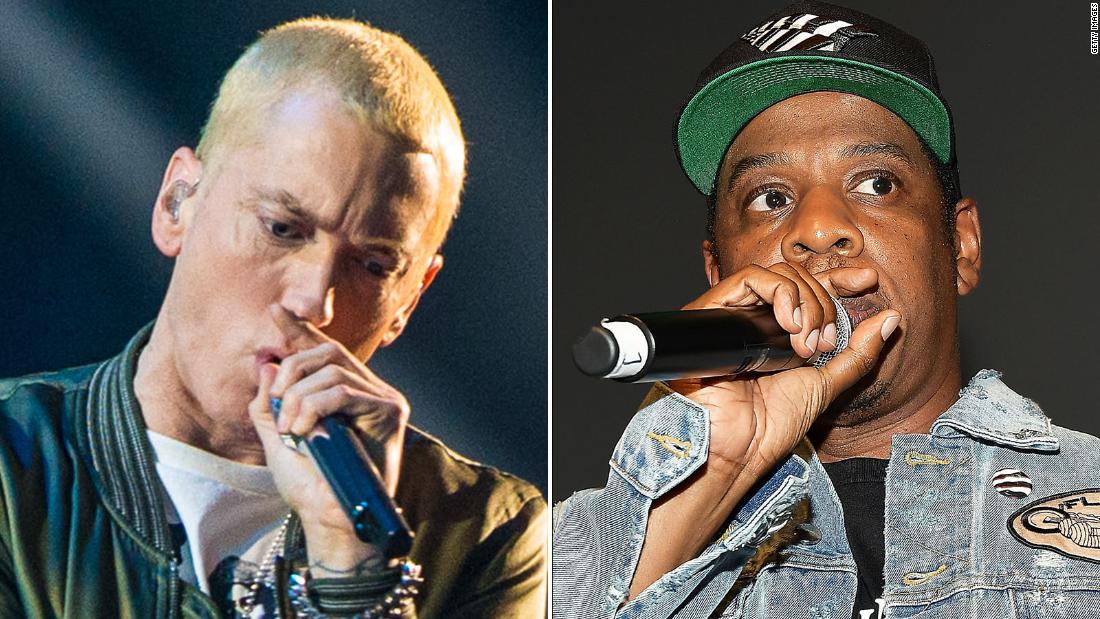 (CNN)The jury is out on whether hip-hop artists are making more political tracks in the era of Donald Trump or whether conscious rap which has always been a defining component of the genre is now in the forefront because people are experiencing an awakening and are more willing to listen.
There was a wealth of socially conscious content infused in hip-hop in 2017 and, in contrast to 2016, which produced a wave of anti-Trump protest songs, many of this year's top tracks look past the President and take on institutionalized racism and systemic problems: from mass incarceration to police brutality. Essentially, you could say that this year many artists were "woke."
But let's clear up the meaning of "stay woke" first.
<
ul class="cn" cn-list-hierarchical-xs cn–idx-7 cn-zoneadcontainer">
But in exploring some of the top hip-hop artists and influencers who kept America "woke" in 2017, the original meaning of the phrase is intended. Through their music, writing or activism, these are just a few of the individuals who invigorated political debates and activated social movements this year.
Jay-Z also lent his voice to a national debate about mass incarceration when rapper Meek Mill was sentenced to two-to-four years in prison after probation violations.
In what is perhaps the fiercest and the most exhaustive attack against Trump in hip-hop, Eminem unleashed on the President an explosive 4.5-minute freestyle rap in a BET Hip Hop Awards cypher in October.
What distinguished this statement from others is that artists often take political stances, but they don't often address their own fans out of fear they will lose supporters. But the Detroit rapper made it clear that he does not want their support if they back Trump:
"And any fan of mine who's a supporter of his, I'm drawing in the sand a line, you're either for or against, and if you can't decide who you like more and you're split on who you should stand beside, I'll do it for it for you with this. F— you," he said toward the end, raising his middle finger.
"Untouchable," which voices support for the Black Lives Matter movement and speaks out against police brutality.
"Woke Eminem," as some referred to him, got mixed reviews but sparked a conversation about whether white rappers have a responsibility to speak out against racism and white privilege.
Lamar largely stays out of social media debates and instead speaks through his art. The California emcee broke down the difference between his 2017 Grammy-nominated album, "Damn" and his 2015 album "To Pimp a Butterfly":
"The best way for me to put it, 'To Pimp a Butterfly' would be the idea of the thought of changing the world and how we worked and approached things," Lamar told Zane Lowe, host of Apple's Beats 1 radio station. "'Damn' would be the idea, I can't change the world until I change myself. So when you listen to records like 'Pride,' 'Humble,' 'Lust,' 'Love,' these are all just human emotions and me looking in the mirror and coming to grips with them."
"XXX," featuring U2, is a layered and complex critique of systemic racism and American militarism and expresses the notion that America is not good to everyone.
On a personal level, the song explores the themes of pain, faith and revenge, featuring lyrics such as: "Donald Trump's in office/ We lost Barack and promised to never doubt him again/ But is America honest, or do we bask in sin?" Central to the song is a story of Johnny, a child who was shot and killed on the streets. Johnny's father seeks faith, but Lamar urges revenge, which could be interpreted as taking action against injustice.
Rapsody celebrates the black experience and provides listeners with an uplifting soundtrack to an era marked by political turmoil in her Grammy-nominated album "Laila's Wisdom," which was named after her maternal grandmother.
Rapsody broke down the lyrics in an interview with #GetPolitical: "I touch on just how we have power as people and how a lot of times we don't know the power that we have and how powerful our voices are, especially if we come together and use them, even if we're talking about how some may feel about the current administration."
In the video below, Rapsody reflects on the politics of "Laila's Wisdom."
"All Amerikkkan Bada$$," is a vivid, free-flowing critique of race and racism in America that touches on white supremacy, mass incarceration and police brutality through the rapper's candid reflections on his experiences as a black man in America.
"Today, in 2017, white supremacy means — because it's harder I guess to see now today as it was before, not really to me — to me it means privilege, it means prejudice, it means bigotry. It doesn't necessarily mean KKK to me," Joey told CNN's #GetPolitical. "My usage of the KKK in the album is more of a symbol that these people are still here and to this point, they're not as visible. That's why in 'The Land of the Free' video I had the KKK unmask themselves and reveal themselves as police officers or reveal themselves as a judge or a priest."
J. Cole is no stranger to political activism, and like Lamar, the North Carolina rapper does not speak out through viral tweets. Instead, he tends to turn to his music to send a message.
The Grammy-nominated artist has also been one of the most prominent supporters of former San Francisco 49ers quarterback Colin Kaepernick, who sparked a nationwide debate about patriotism and racism in America last year when he took a knee during the National Anthem to protest racism.
The video spotlights oppression in various areas in the world and highlights the similarities of injustice.
Stay tuned for #GetPolitical's exclusive interview with Mensa, which will be out in the new year.
He explained the title in an interview with CNN's #GetPolitical:
<
div class="el__embedded" el__embedded–fullwidth">