It's that time of year, again, when many parents are mentally steeling themselves for the impending departure of their kids for college. It's an emotional time, to say the least. But rest assured, you are not alone. Celebrities, too, feel your back-to-school pain.
From Rob Lowe to Alfre Woodard, here are seven celeb parents who get emotional, too, over their empty nests.
Rob Lowe, 52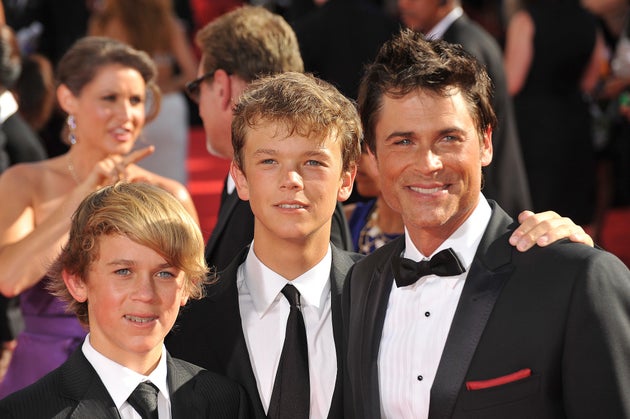 <
div class="content-list-component" text">
In 2014, Rob Lowe confessed to David Letterman that he "cried like a little girl" when he and his wife, Sheryl Berkoff, sent their youngest son, John Owen, off to college.
In his memoir, Love Life, the 52-year-old actorvividly described the heartbreak surrounding the departure of his two sons for college. "'Jesus Christ, pull yourself together, man!' I tell myself. There are parents sending their kids off to battle zones, or putting them into rehabs and many other more legitimately emotional situations, all over our country. How dare I feel so shattered?
"I'm trying to remember when I felt like this before. Like an el­ephant is sitting on my chest, like my throat is so tight and constricted that I can feel its tendons, like my eyes are 100 percent water, spilling out at will, down pathways on my face that have been dry for as long as I can think of. I'm trying to remember: When was the last time my heart was breaking?"
Christie Brinkley, 62