On a warm Sunday night exactly six months ago, Stephen Paddock barricaded himself in the Mandalay Bay hotel, assembled a makeshift video surveillance system, smashed two windows of his suite on the 32nd floor, loaded his rifles and opened fire on 22,000 concertgoers who had assembled on the Las Vegas Strip below. It is the worst mass shooting in modern U.S. history, but what inspired it?
Paddock, a 64-year-old gambler, retired accountant and real estate investor, fired more than 1,100 rounds rounds into the crowd at the Route 91 Harvest music festival, killing 58 people and injuring more than 800 others in just 10 minutes. About an hour after he fired his last shot, police found Paddock in his suite, dead of a self-inflicted gunshot wound. He didn't leave a suicide note.
The investigation into the shooting began just hours after the massacre. In the months that followed, the Las Vegas Metropolitan Police Department and the FBI reviewed more than 21,000 hours of video and 200,000 images, and conducted interviews with at least 43 people. "Every facet of Paddock's life was explored," investigators said in a January preliminary report, the only one to have been released on their findings so far.
Agents determined that Paddock had meticulously planned the shooting spree. He amassed an arsenal of firearms and thousands of rounds of ammunition. He searched the web for "summer concerts 2017" and "biggest open air concert venues in USA." They searched for clues about what may have motivated him to kill that night: Was it a longstanding gambling habit? A relationship with his girlfriend that was growing increasingly estranged? An act of terrorism inspired by the Islamic State? A sudden change in his behavior?
A Self-Funded Gambling Habit And A Puzzling Claim
FBI investigators tend to look at a crime from four key perspectives to try to determine a criminal's motives, explained Andrew Bringuel, a former member of the FBI's behavioral analysis unit who is not involved in the Paddock investigation. When assailants have political or social motives, they often want their viewpoints known to the world. They may leave a manifesto or a statement outlining their reasoning or beliefs. When personal or economic motives are at play, the trail of evidence may be less overt, but investigators can find clues in financial statements or family histories. Criminals can also be driven by several motives at the same time.
Paddock did not leave a political statement or manifesto ― not at the scene, not in his home, not amid his personal belongings. But mere hours after the attack, the self-described Islamic State claimed responsibility for the shooting in a statement on Amaq, its propaganda news agency. The claim has puzzled the investigators and extremism experts alike.
Investigators found no evidence that Paddock had been in contact with other individuals or groups about the attack. They found no proof that he had become radicalized, supported or followed terrorist organizations, or even adhered to a particular ideology. Nothing indicates that Paddock ever converted to Islam, and ISIS has never released any proof of its involvement.
"None of the indicators in other ISIS cases in the U.S. apply to this guy as far as we know," said Amarnath Amarasingam, a senior research fellow at the Institute for Strategic Dialogue who closely followed the group's actions related to the attack.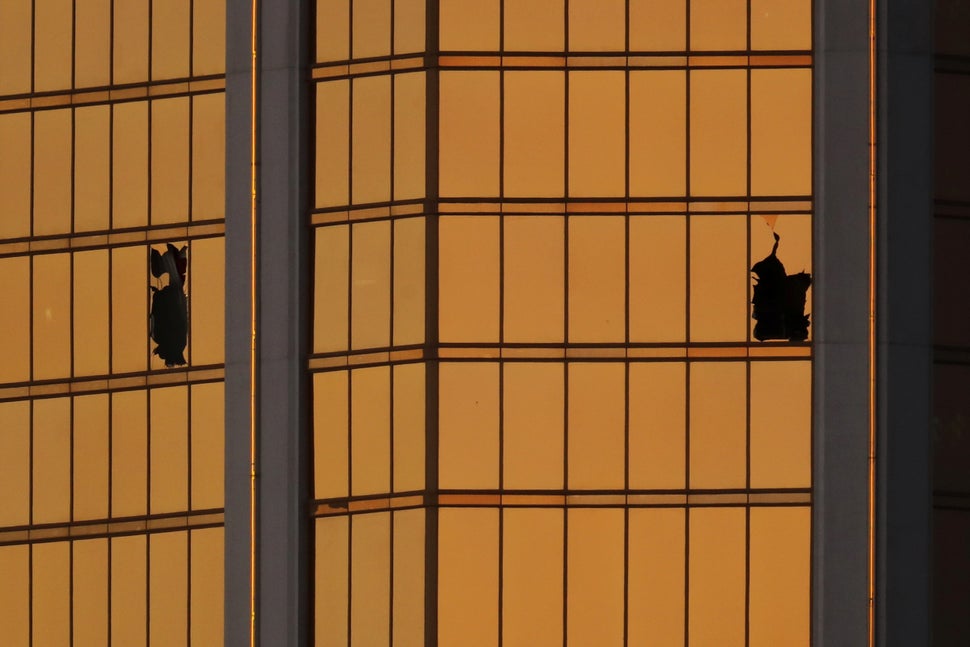 But ISIS maintains up until this day that the shooting was carried out by one of its own.
And the group has historically been reliable when it comes to claiming attacks because its credibility depends on these claims, explained Rita Katz of the SITE Intelligence Group.
"So, was ISIS' situation so dire that it decided to capitalize on a major external event ― one that reaped massive casualties ― it didn't actually commit? Very possible," Katz continued. "If so, did the group just get lucky enough to claim an attack that would leave investigators notably unable to find his actual motive? Again, possible, but it seems a lot less likely."
Paddock's finances also raised questions. Paddock had a well-documented gambling habit. He played at numerous casinos, gambled tens of thousands of dollars at a time and was often given complimentary rooms and meals at the casinos because of the large amounts of money he spent. But investigators determined that Paddock funded his gambling habit through winnings and past real estate transactions. He was indebted to no one and had paid off all gambling debts prior to the shooting.
But Paddock had lost a "significant amount of wealth" since 2015, according to Clark County Sheriff Joe Lombardo, and had suffered "bouts of depression" because of the loss.
Paddock's Brain
Absent political, social and economic clues clearly pointing at a motive, attention naturally focused on Paddock's state of mind. Paddock's brother, Eric, shocked and dumbfounded by his brother's sudden and extreme violence, speculated in the days after the shooting that perhaps his brother had developed some kind of brain disease that drove him to violence.
Distinct from mental illness, disease or damage to certain regions of the brain can alter a person's ability to regulate aggression, decision making and impulse ― all factors that can contribute to committing an act of violence.
There were some signs that Paddock may have been struggling leading up to the attack. Paddock had told friends and family numerous times that he "felt ill, in pain or fatigued," according to the preliminary report. Marilou Danley, Paddock's girlfriend, told authorities that he'd been acting strangely in the weeks before the murders. Paddock had become "distant" in the year before the shooting, she claimed, and their relationship was "no longer intimate."
Investigators turned to Paddock's physician. The doctor described Paddock as "odd" and as a man who showed "little emotion." He believed that Paddock may have had bipolar disorder but told police that his patient had refused to discuss the issue further. Paddock didn't appear to be abusing any medications, the doctor noted. In fact, he seemed fearful of medication in general. While he had been treated for anxiety, Paddock had refused antidepressant medication.
In December, Dr. Hannes Vogel, a neuropathologist at Stanford University, performed an autopsy of Paddock's brain. While the brain was not in pristine condition ― it had been damaged by the gunshot wound and had been dissected before ― Vogel was still able to learn a lot.
Vogel found evidence of common age-related changes, including atheroscleorosis, a narrowing of the arteries that can reduce blood flow and result in vessel damage in the brain, but he doesn't think those changes might help explain the shooting.
He did discover an "eye-catching" dense presence of corpora amylacea ― an abnormal structure on the surface of the brain found with greater density in people who suffer from disorders like Alzheimer's and epilepsy or who have suffered a stroke. However, the structures can also appear normally as the brain ages.
The location of the structures is intriguing, Vogel said. They had formed on various areas, including the base, the frontal lobes (involved in behavior and personality), as well as the hippocampus (involved in learning, memory and emotion).
But while Paddock's brain showed a striking frequency of the structures, Vogel didn't find any traces of the diseases that are linked to them. "In terms of an actual disease association with these corpora amylacea, it was zip," Vogel said.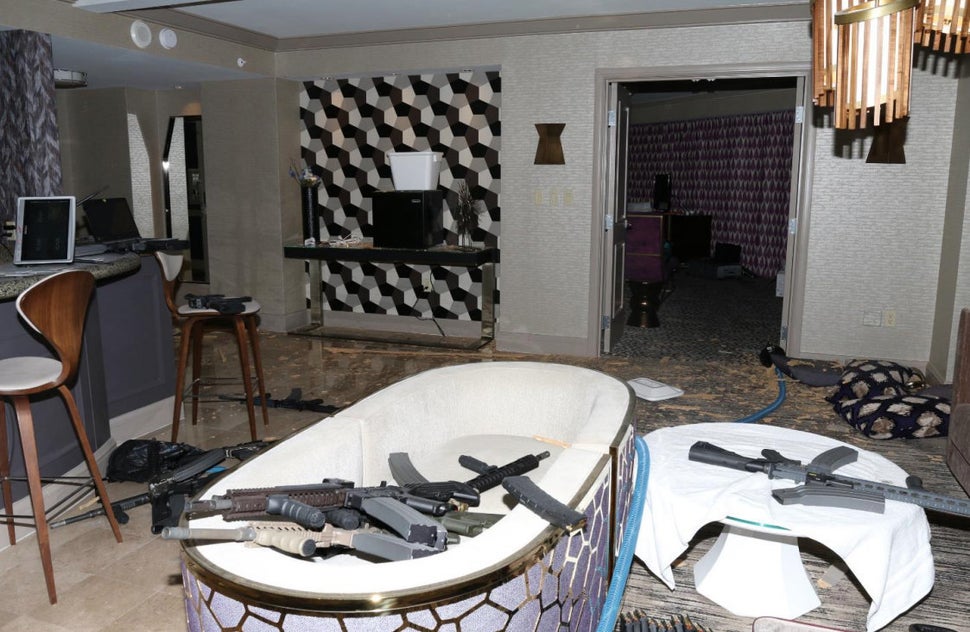 The results of Vogel's autopsy has captured the interest of several researchers who study the brain in various fields of science. While some of them believe there's no relationship between the structures and Paddock's violence, others have argued that they could have played a role.
"Not claiming that I know more about the perpetrator's motives… [but] the potential causal connection between Mr. Paddock's abnormal medial temporal lobe lesion and his outrageously abnormal aggressive behavior is the only promising explanation to date," said Dr. Jeff Victoroff, a professor of neurology and psychiatry at the University of Southern California who is an expert on trauma, human aggression and terrorism.
"[A]ny type of brain pathology near the hippocampus or amygdala and surrounding structures can contribute to violent behavior," echoed Dr. Bernhard Bogerts, a professor of psychiatry and psychotherapy at the University of Magdeburg in Germany whose research involves brain alterations and their connection to violence. "It is unimportant whether this is an infection, a tumor, vascular damage, neuronal degeneration, hypoplasia, or, as in this case, unusually high concentrations of corpora amylacea indicating that there was something wrong."
Bogerts noted, though, that in most cases of violent behavior, abnormal brain anatomy is only one component of multiple causes, including genetics, early childhood trauma and current social stress.
"Anyone is free to speculate ― but I can assure you, from the neuropathologic standpoint, I went the absolute distance," Vogel said in response to the interest in the structures and the questions surrounding them. "There's nothing else that I could have done as a pathologist to reveal a cause for his aggression."
Vogel also quoted a portion of "Histology for Pathologists," a textbook: "In some individuals, corpora amylacea are strikingly numerous although no pathological significance has yet been attributed to this abundance."
"So you can read that a couple of different ways," Vogel explained, "but it certainly doesn't deny the possibility that some unknown pathological process is there, but thus far, we don't know what it means."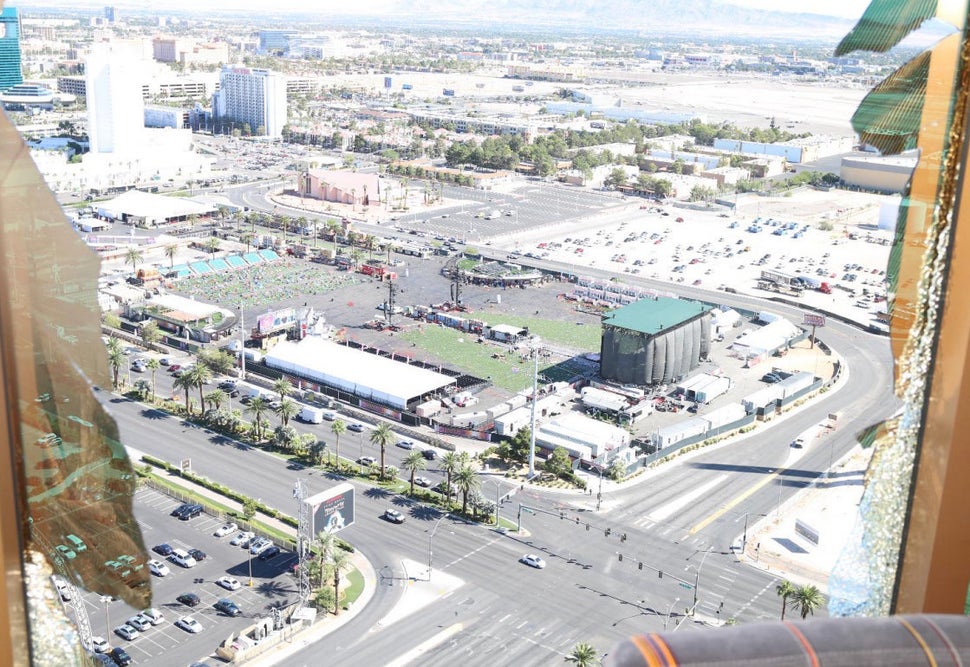 "He Had A Reason."
Determining the motive behind a traumatic event can help bring a sense of closure for survivors, relatives and the public. It can inform public policy around the incident in order to try to prevent future attacks. It can also satisfy a natural human curiosity to simply want to know why a person committed a horrific act.
"There exists a powerful and valuable urge, in human social groups, to understand potentially dangerous behaviors of others," said Victoroff.
"I have found that people feel more comfortable when they know why something happens. In terms of terrible events, an identified cause can make people feel as though there is an isolated explanation for the problem, and it is unlikely to occur for a random reason," said Dr. Franklin Brown, assistant professor of neurology and chief of the neuropsychology division at the Yale School of Medicine. "It gives people a sense of control."
The investigation into the Las Vegas mass shooting continues, and Paddock's victims and their families are still waiting for that answer.
According to Bringuel, the former FBI behavioral analyst, there is still hope it may one day become clear.
"Just because we don't know the motive doesn't mean there's a lack of one. Stephen Paddock knew why he was doing what he was doing," Bringuel said. "I would go out on a professional limb and say you cannot commit the act that Stephen Paddock committed without having a reason to do it. He had a reason."
<
section class="app-download-interstitial" hidden js-app-download-interstitial bn-app-download yr-app-download" data-block-class="app-download-interstitial">
<
div class="app-download-interstitial__container">