<figure class="media-landscape" has-caption full-width lead">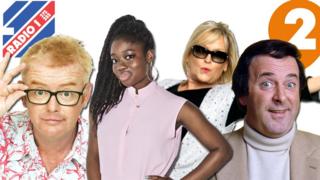 Image caption L-R: Chris Evans, Clara Amfo, Annie Nightingale, Terry Wogan
On 30 September, 1967, the BBC's Light Programme split in two. Younger listeners were given Radio 1, while the Light Programme itself morphed into Radio 2, continuing with its mix of big bands, record requests, sport and comedy.
But do you know which DJ inspired the lyrics to I Am The Walrus? Or why Radio 1's first weather forecast prompted 12 complaints?
Here are 50 facts to celebrate the stations' first 50 years.
<figure class="media-landscape" no-caption full-width">

1. The first voice on Radio 1 was Tony Blackburn, right? Wrong. Shortly after 5:30am on 30 September, broadcaster Paul Hollingdale was at the helm, with his Breakfast Special show broadcast simultaneously on both stations.
2. The opening announcement was not what you'd call dynamic…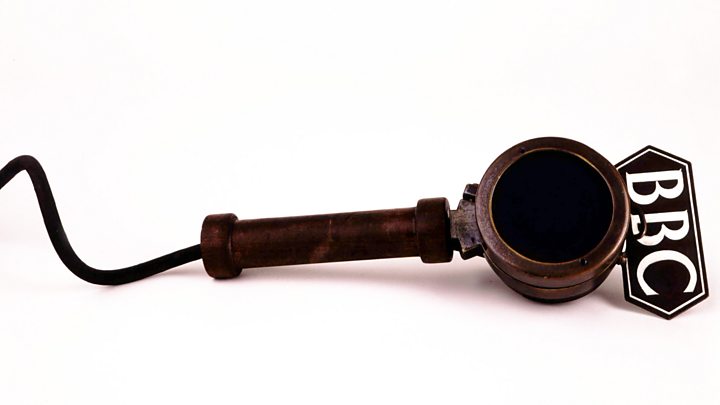 3. The two stations split at 7:00am. After a five-second countdown, Tony Blackburn officially launched Radio 1 with a jingle promising "too much fun" and the sound of a barking dog.
4. The first song played on Radio 1 was Flowers In The Rain by The Move. Over on Radio 2, it was Julie Andrews singing The Sound Of Music.
5. George Martin's Theme One, however, was technically the first piece of music on Radio 1. Blackburn also played Johnny Dankworth's Beefeaters under his opening link.
6. Blackburn later revealed that the famous film footage of the launch was recorded the night before, and he had to write down the words, so he could replicate them when the station went live.
7. Many of Radio 1's presenters were drawn from the ranks of pirate radio – but they found the BBC a lot more strait-laced. "I was yelled at when a 10-second link lasted 11 seconds," recalled Keith Skues. "'You cannot just ignore Greenwich Mean Time, Skues!'"
8. Weather presenter Rosie O'Day received 12 complaints in the opening weeks of Radio 1 and 2. Why? Because she had the audacity to be a woman. "Please, please spare us from Rosie O'Day reading the weather forecast," complained one. "It sounds more like a children's fairy story. I'm sure she is a charming girl, but let us stick to a man for the weather news!"
9. Radio 2's Ken Bruce has a licence to drive Routemaster double-decker buses, and owns six of them, which he hires out for weddings and funerals.
Sir Terry Wogan named top BBC radio DJ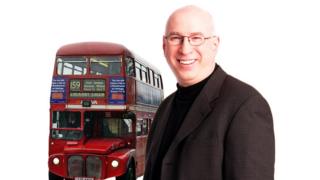 10. Before his Radio 1 debut, Dave Lee Travis stole the microphone he'd used on Radio Caroline. "The very first pirate broadcasts were made on it, and I thought, 'I have spent so much of my time on this ship, I'm having a souvenir,'" he said. "I just went and got a pair of scissors and cut the cable."
11. Radio 1 launched half a decade after The Beatles' debut single, a fact that did not go unnoticed by the music industry. Trade magazine Record Retailer accused the BBC of "trailing years behind public taste" and warned "the new station must swing if it is to be effective".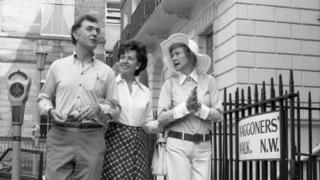 12. Radio 2's own soap opera, Waggoners Walk, launched in 1969. Set in Hampstead, it was often controversial, covering story-lines like contraception and homosexuality.
13. The show was cancelled at short notice in 1980. Some of the cast heard the news on the radio, and the writers responded by having aliens invade Hampstead Heath.
14. Terry Wogan made his Radio 2 debut in 1967, presenting show Late Night Extra – "on the beat with music and news [and] off the record with pop".
15. The Radio 1 Roadshow began in July 1973 with a Land Rover pulling a converted caravan around British holiday resorts. It's now morphed into the Big Weekend, with up to 100,000 fans watching acts like Jay-Z, Foo Fighters and Madonna playing unlikely towns like Swindon, Dundee and Norwich.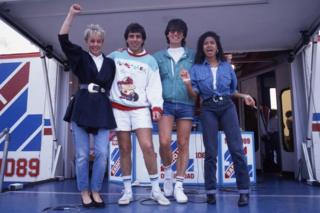 16. Between 1967 and 2004, John Peel brought more than 2,000 artists into the BBC to record one of his fabled Peel Sessions. First up were psychedelic rock band Tomorrow, with the likes of Led Zeppelin, Pink Floyd, Jimi Hendrix, Bob Marley, The Smiths, Nirvana, Pulp and The White Stripes coming after.
17. But it was The Fall who recorded the most Peel sessions – 32 in all.
18. These days, DJs are expected to know everything about music – but no-one can be right all the time. Revealing the Radio 1 Top 40 in March 1981, Tony Blackburn announced a new entry by pop newcomers "Duhran Duhran". After several phone calls, he corrected the mistake, saying: "None of us are too big to apologise."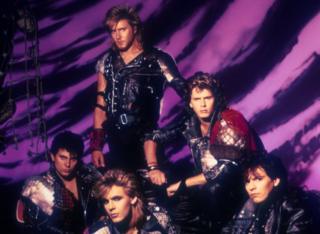 19. Kenny Everett recorded several interviews with The Beatles for Radio 1 and 2 – but he also helped inspire one of their lyrics after taking an acid trip with John Lennon on the Weybridge golf course (of all places).
"A couple of months after my psychedelic round of golf with John I was in the Abbey Road recording studios where the Beatles were recording I Am The Walrus," wrote Everett in his autobiography. "When he got to the line about getting a tan from standing in the English rain, he stopped and said to me: 'Reminds me of that day on the Weybridge golf course, eh Ken?' to which I replied: 'What'?' I'm sure he thought I was a complete lemon… or was it a bird?"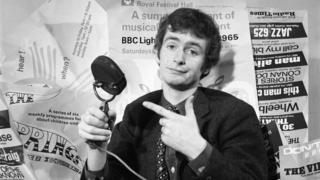 20. Chris Evans has presented both the Radio 1 and Radio 2 Breakfast Shows – but he got his start in radio as Timmy Mallet's assistant on Manchester's Radio Piccadilly, playing a character called Nobby No Level, whose catchphrase was: "What I don't know – I don't know!"
21. To celebrate its fifth birthday in 1972, Radio 1 released hundreds of balloons from the top of Broadcasting House. Attached to each balloon was a form on which the finder could write their favourite record title and return it to their favourite DJ, who would play it on air.
22. In 2015, Elaine Paige helped Pieter – a regular listener to her Radio 2 show – propose to his boyfriend live on air.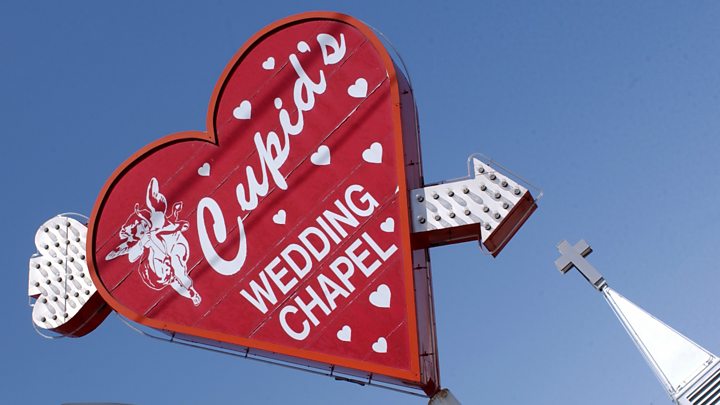 23. Derek Jameson, who presented Radio 2's Breakfast Show from 1986 – 1991, became a broadcaster late in life as a consequence of suing the BBC. The former newspaper editor accused Radio 4's Week Ending of libel for saying he was "so ignorant he thought erudite was a type of glue". He lost the case and was ordered to pay £75,000 in costs – forcing him to accept a job with the corporation he had sued.
24. Many songs have been "banned" by BBC Radio over the years – but one of the first to be censored by Radio 1 was Pink Floyd's It Would Be So Nice. A reference to the Evening Standard newspaper in the opening verse was enough to breach the BBC's strict no-advertising policy.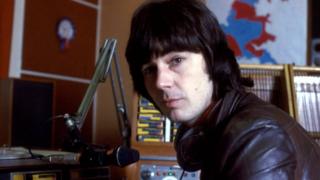 25. DJ Mike Read got the blame for banning Relax – but he says the decision wasn't in his power. "I didn't ban Relax," he said, "the BBC banned it. I was just a BBC employee." Defending the decision, he added: "The video did have that big fat Buddha bloke urinating from the balcony into somebody's mouth. Even now, that's not terribly good."
26. Read later made up with the band and provided a voice-over on the TV advert for their debut album.
27. Jimi Hendrix, Madness and The Who have all recorded jingles for Radio 1 and 2.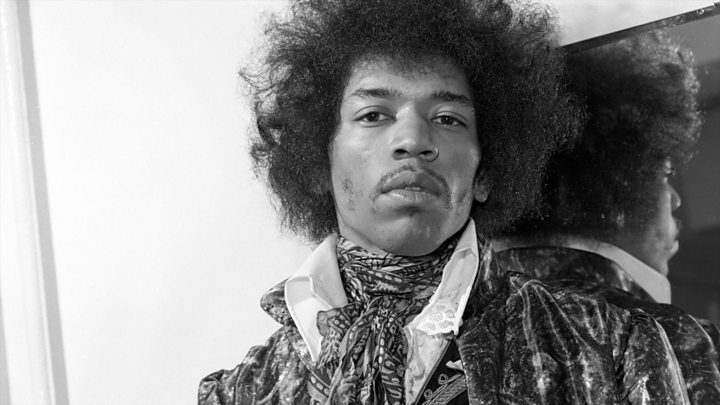 28. On December 6, 1980 Radio 1's Andy Peebles interviewed John Lennon and Yoko Ono in New York, just two days before John was assassinated.
29. In 1976, Tony Blackburn fell to pieces on air, after his wife Tessa Wyatt, star of hit sitcom Robin's Nest, left him. With millions listening, he played Chicago's If You Leave Me Now over and over again, begging for Tessa to return. He has called this his "one big broadcasting mistake".
30. In 1991, Radio 1 managed to persuade Whitney Houston to cover for Simon Bates while he was on holiday.
31. Nowadays, almost every show has some sort of interactive element, but Annie Nightingale's Sunday Night Request Show was Radio 1's first request show. It ran for 12 years from 1975.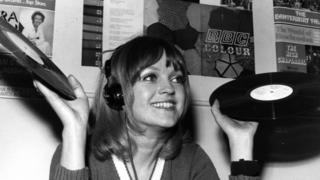 32. Taping songs off the radio was a rite of passage days before streaming. It was illegal, of course, but Annie used it to her advantage. "I used to say: 'In a few minutes, I'll be playing Is That All There Is by Cristina,' so it gave people a chance to set up their tape recorders," she laughs.
33. Nigel Ogden, the host of Radio 2's big organ bonanza, The Organist Entertains, first featured on the show as a player in his teens, before taking over as a presenter in 1980.
34. "Hi there, pop pickers". "Quack Quack, Oops". "Stop!…. Carry on". "One Year Out". "It's Another True Storeeee!" "Not 'Arf".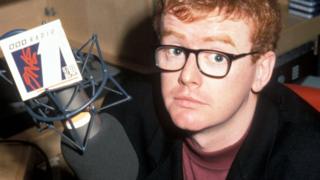 35. After a Christmas Party got out of hand in 1995, Chris Evans "phoned in sick" for the following day's Breakfast show. He was duly docked a day's pay – reportedly in the region of £7,000. The following morning, he was back on the airwaves, telling listeners: "I feel like I've had a holiday in Bermuda – although it was more expensive than a week in Bermuda, obviously."
36. Simon Bates' first job at the BBC was as a Radio 4 continuity announcer. "I was very bad at it too," he told The Independent. "I never mastered the art of saying 'Radio 4' between the end of one programme and the start of the next. If you try it, it's really very difficult."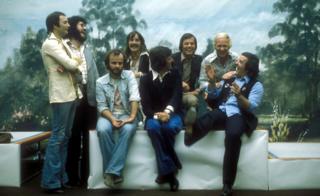 37. Early DJs were hired for their skills as presenters, rather than an interest in music. John Peel, the one exception, remembered attending a party at Dave Lee Travis's house when he "suddenly realised that DLT didn't own any records". He asked him about it and Travis replied, "Oh no, it's too much trouble… Anything I really like I've copied on tape. I've got quite a lot of tapes and I play them in the car, you see."
38. Chris Moyles opened his first Radio 1 Breakfast Show in 2004 with a five-minute song crammed with clips of his predecessors. The song concluded with the prescient declaration: "From now until they fire his ass, the saviour of Radio 1 is here".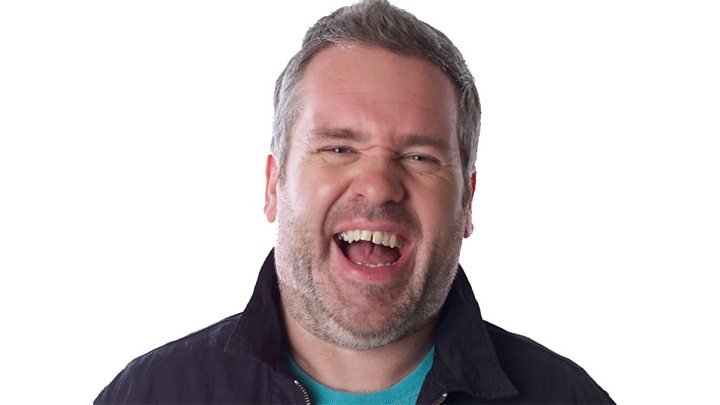 39. Moyles clocked up eight years in the hot seat before bowing out in 2012 – making him Radio 1's longest-serving Breakfast presenter.
40. Terry Wogan managed 27 years on Radio 2's Breakfast show, before bowing out in 2009. Bidding farewell, he said: "Thank you for being my friend," before cueing up The Party's Over by Anthony Newley, which features the lyrics: "Now you must wake up, all dreams must end."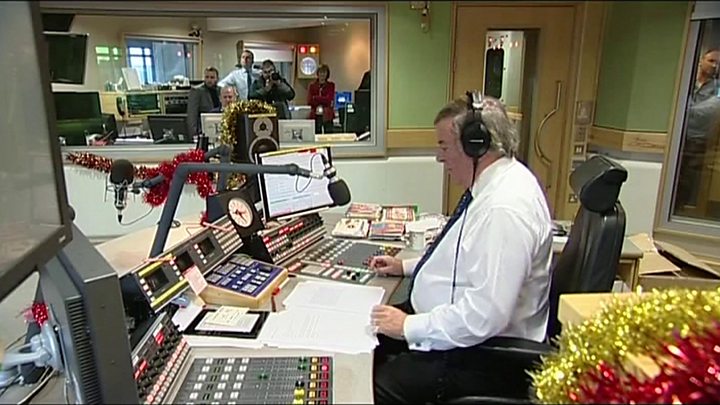 41. In 1976, Noel Edmonds presented the Radio 1 Breakfast show live from a flight from London to Aberdeen. During take-off, he played Fifth Dimension's Up & Away In My Beautiful Balloon, the needle on the record skipping as the plane's wheels left the ground.
42. Except they didn't… the whole programme was an elaborate hoax for April Fool's Day.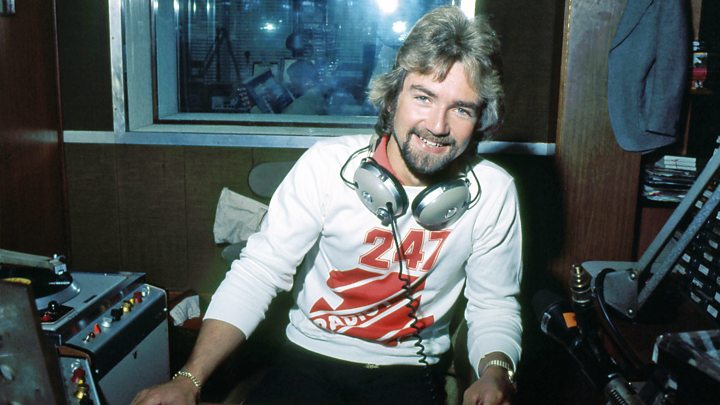 43. Jeff Young pioneered Radio 1's first dance music programme with his "Big Beat" show in 1987. Pete Tong and Dave Pearce picked up the mantle with Dance Anthems and the weekend Recovery Session – a breakfast show for clubbers – in the 1990s.
44. Amy Winehouse's Live Lounge cover of Valerie by The Zutons was so popular it was later turned into a single in its own right, produced by Mark Ronson. It became one of her biggest hits, charting at number two (higher than the original, which peaked at nine).
45. Emma Freud once introduced a song by an artist she called "PJ and Harvey" – raising the enticing prospect of indie queen PJ Harvey duetting with Ant and Dec's alter-egos PJ and Duncan.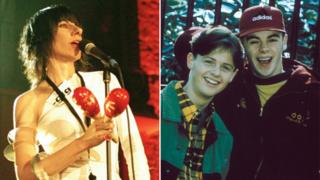 46. Laura Sayers, a former Radio 1 producer, met her husband through a feature on the Scott Mills show, which she was working on at the time. One Night With Laura saw Scott and the team scour the country to find a listener to be her new boyfriend. After trying to impress a panel of judges, the contestants were whittled down to a final four, before an eventual winner was chosen. However, Laura actually ended up marrying one of the runners-up, James Busson.
47. In 1992, a poll conducted by Radio 1 saw listeners vote Stars by Simply Red as their favourite album.
48. The most popular video on Radio 1's YouTube channel is Miley Cyrus's cover of Lana Del Rey's Summertime Sadness – which has more than 35 million views.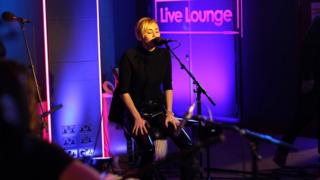 49. In 2011, Radio 1 entered the Guinness World Records when Chris Moyles and his then-sidekick Comedy Dave presented the longest music radio show by a DJ team or duo, clocking in at more than 51 hours. Their record has since been broken and is currently held by Belgian DJs Eva Daeleman and Peter van De Veire, who broadcast non-stop for a staggering 100 hours in 2015.
50. When it was first launched, the Radio 1 website had a considerably longer URL than it does now, as Pete Tong found out when he attempted to read it out on air.

Follow us on Facebook, on Twitter @BBCNewsEnts, or on Instagram at bbcnewsents. If you have a story suggestion email entertainment.news@bbc.co.uk.

Read more: http://www.bbc.co.uk/news/entertainment-arts-41414837