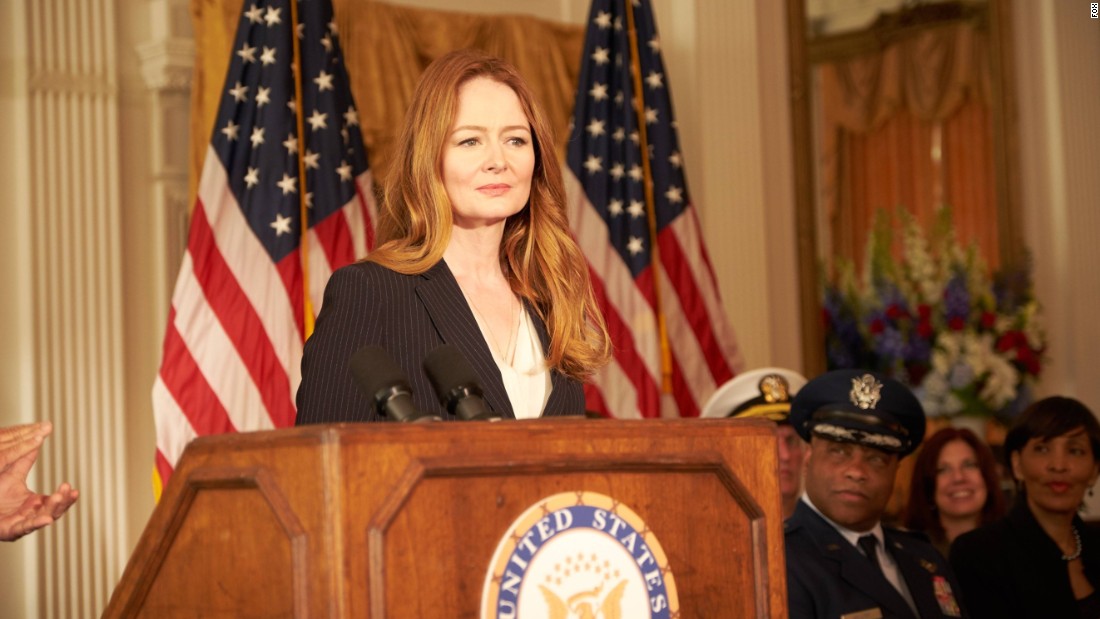 (CNN)Miranda Otto doesn't want fans to think of her new series, "24: Legacy," as a reboot.
"It's not a reboot," she said. "It's a continuation and that's the way we've felt about it. The premise of the show feels as current as ever."
Otto stars as Rebecca Ingram, the former head of CTU who is married to John Donovan, a senator who is running for President, played by Jimmy Smits.
<
ul class="cn" cn-list-hierarchical-xs cn–idx-5 cn-zoneadcontainer">
The first episode centers around former Army Ranger Eric Carter (Corey Hawkins) trying to survive being targeted for his squads role in the assassination of a major terrorist.
Some of the cast spoke with CNN about what it's like to carry on the legacy of the Kiefer Sutherland series.
For one, things have changed a bit with the technology.
"It used to be uploading schematics to PDAs, now we're uploading to people's phones," joked Dan Bucatinsky, who stars as CTU analyst Andy Shalowitz. "Mobile is everything."
What has not changed is the action.
Carter is racing against the clock and along the way trying to save his friends and protect his wife, Nicole (Anna Diop).
There is also the complicated personal relationships the series has come to be known for.
As noble as Eric Carter's character is, his brother Isaac is a criminal who bears a grudge against his younger brother for marrying Nicole whom Isaac was also involved with.
British actor Ashley Thomas portrays Issac and said he is prepared for the inevitable comparisons to another black, British actor who starred as a menacing character: Idris Elba as Stringer Bell on "The Wire."
"Idris is my hero so for me, I see that as a compliment," Thomas said. "I watched 'The Wire' religiously. My favorite shows are 'The Wire,' '24' and 'Game of Thrones,' so that's phenomenal."
Smits is a veteran of TV dramas. He said this new "24" builds on what fans have come to love.
"On a visual level this is a show that set the bar in the terms of the way we look at TV, things happening in real time and at the same time," Smits said. "But story wise, this time you have characters that are very different and the dynamic is much different."
"24: Legacy" premieres Sunday on Fox after the Super Bowl and will then run regularly on Monday nights.
Read more: http://www.cnn.com/2017/02/04/entertainment/24-legacy-cast/index.html