The Long Read: How a jailed former banker and a lone British journalist broke a story that shook the world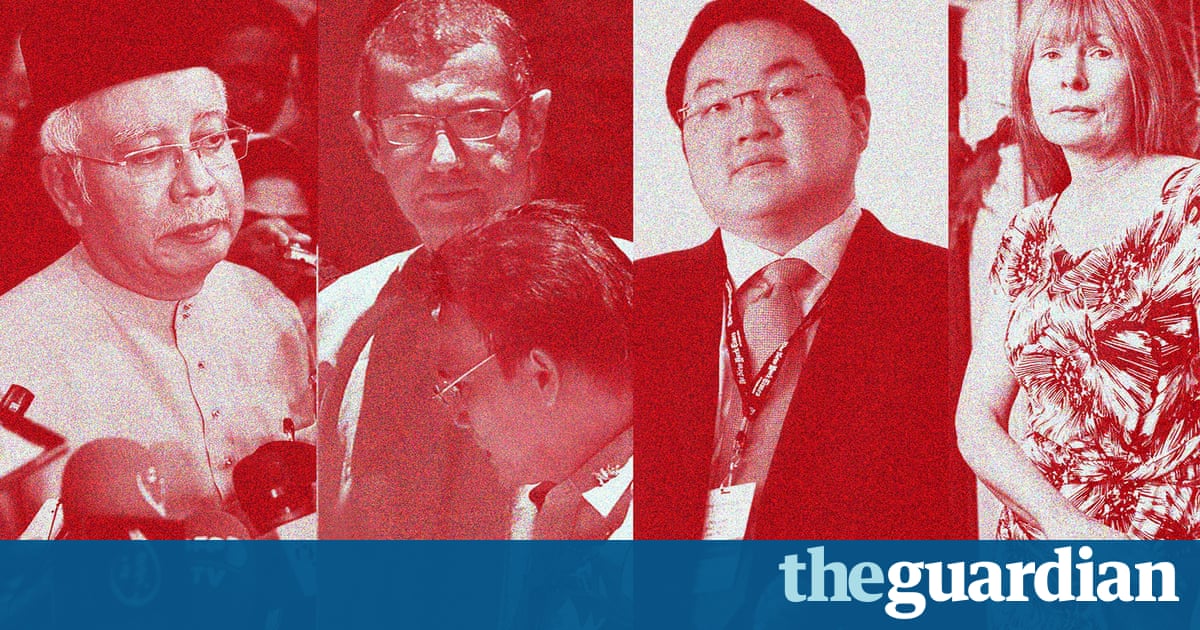 On 22 June 2015, Xavier Justo, a 48-year-old retired Swiss banker, walked towards the front door of his brand new boutique hotel on Koh Samui, a tropical Thai island. He had spent the past three years building the luxurious white-stone complex of chalets and apartments overlooking the shimmering sea and was almost ready to open for business. All he needed was a licence.
Justo had arrived in Thailand four years earlier, having fled the drab world of finance in London. In 2011, he and his girlfriend Laura toured the country on a motorbike and, two years later, they got married on a secluded beach. The couple eventually settled down in Koh Samui, a tourist hotspot, just an hours flight south of Bangkok. After trying out a couple of entrepreneurial ventures, Justo eventually decided that he would go into the hotel business. He bought a plot with an imposing house and began building: adding a gym, villas and a tennis court.
That June afternoon, he was expecting a visit from the tourism authorities to sign off on the paperwork. Instead, a squad of armed Thai police burst through the unlocked door, bundling Justo to the ground. The officers tied their plastic cuffs so tightly around Justos wrists that he bled on the dark tiled floor. The police quickly moved into his office, ripping out the computers and emptying the filing cabinets.
After two days in a ramshackle local jail, Justo was flown to Bangkok and paraded before the media, in a press conference befitting a mafia kingpin. Still wearing shorts and flip-flops, he was flanked by four commandos holding machine guns, while a quartet of senior Royal Thai Police officers briefed the assembled reporters on the charges against him.
Justo was charged with an attempt to blackmail his former employer, a little-known London-based oil-services company named PetroSaudi. But behind this seemingly mundane charge lay a much bigger story.
Six months earlier, Justo had handed a British journalist named Clare Rewcastle Brown thousands of documents, including 227,000 emails, from the servers of his former employer, PetroSaudi, which appeared to shed light on the alleged theft of hundreds of millions of dollars from a state-owned Malaysian investment fund known as 1MDB.
The documents that Justo leaked have set off a chain reaction of investigations in at least half a dozen countries, and led to what Loretta Lynch, the US attorney general, described last week as the largest kleptocracy case in US history.
According to lawsuits filed last week by the United States Department of Justice (DoJ), at least $3.5bn has been stolen from 1MDB. The purpose of the fund, which was set up by Malaysias prime minister, Najib Razak, in 2009, was to promote economic development in a country where the median income stands at approximately 300 per month. Instead, the DoJ alleged that stolen money from 1MDB found its way to numerous associates of Prime Minister Najib, who subsequently went on a lavish spending spree across the world. It also accused Najib of receiving $681m of cash from 1MDB a claim he denied. Money from 1MDB, the US also claimed, helped to purchase luxury apartments in Manhattan, mansions in Los Angeles, paintings by Monet, a corporate jet, and even financed a major Hollywood movie.
The US justice department breaks the alleged theft down into three distinct phases: the first $1bn defrauded under the pretence of investing in a joint venture between 1MDB and PetroSaudi; another $1.4bn, raised by Goldman Sachs in a bond issue, misappropriated and fraudulently diverted to a Swiss offshore company; and $1.3bn, also from money Goldman Sachs raised on the market, which was diverted to a Singapore account.