Many fascinating ― and, at times, disturbing ― truths about our world were uncovered in 2017, thanks in large part to the ingenuity and dogged reporting of dozens of journalists.
While President
Donald Trump
would have you believe the press is "the enemy of the people," much of 2017′s most important journalistic initiatives proved otherwise. From explosive revelations in the Trump-Russia investigations to dramatic accounts of sexual misconduct, this year's investigative reporting helped keep powerful figures in check.
These 14 stories, in chronological order, show what an influential and essential tool great journalism can be in starting conversations, shaping society, and helping mold a safer, more transparent world for its consumers.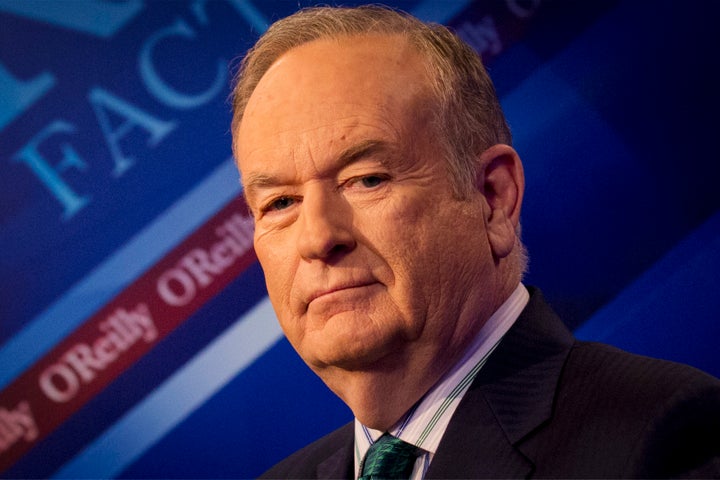 Rumors about conservative pundit Bill O'Reilly's pattern of sexually harassment towards women staffers at Fox News, where he was a star for two decades, were confirmed by The New York Times' reporters Emily Steel and Michael S. Schmidt in April.
The Times' investigation revealed at least $13 million had been paid out to five women over the years about his inappropriate behavior. O'Reilly denied the allegations, but less than two weeks later, Fox News' biggest name was fired.
The story likely empowered other women to come forward about their own sexual harassment experiences, helping to ignite the #MeToo movement months later. It also shed light on the questionable ethics of non-disclosure agreements that prevent many women from speaking out.
Memorable line: The women who made allegations against Mr. O'Reilly … complained about a wide range of behavior, including verbal abuse, lewd comments, unwanted advances and phone calls in which it sounded as if Mr. O'Reilly was masturbating, according to documents and interviews.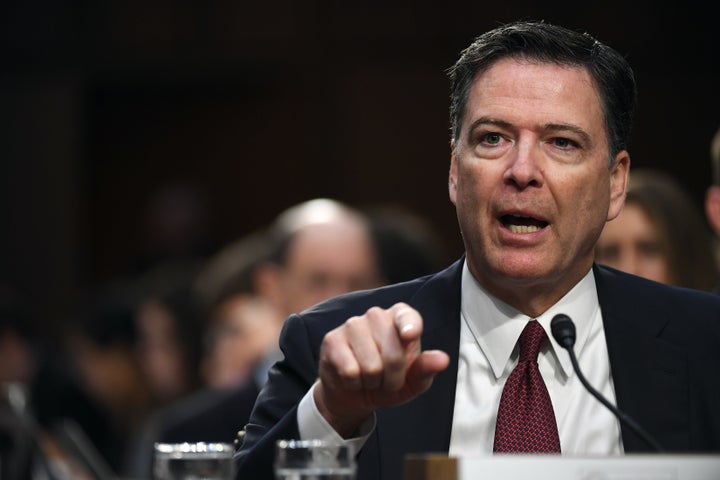 Americans were captivated when the Times published an explosive report describing memos written by former FBI director James Comey about his interactions with President Trump. Comey, who had been fired by Trump a week before the Times' story, alleged the president had urged him to shut down the federal investigation into his former national security adviser, Michael Flynn.
The report was published just weeks prior to Comey's testimony before the Senate Intelligence Committee, which was part of a federal investigation into whether Trump's 2016 presidential campaign colluded with the Russian government.
Some lawmakers and political commentators suggested Trump's remarks to Comey, which the president has denied making, constitute obstruction of justice. Flynn pleaded guilty earlier this month on charges of lying to the FBI about his interactions with Russian officials.
Memorable line: "I hope you can see your way clear to letting this go, to letting Flynn go," Mr. Trump told Mr. Comey, according to the memo. "He is a good guy. I hope you can let this go."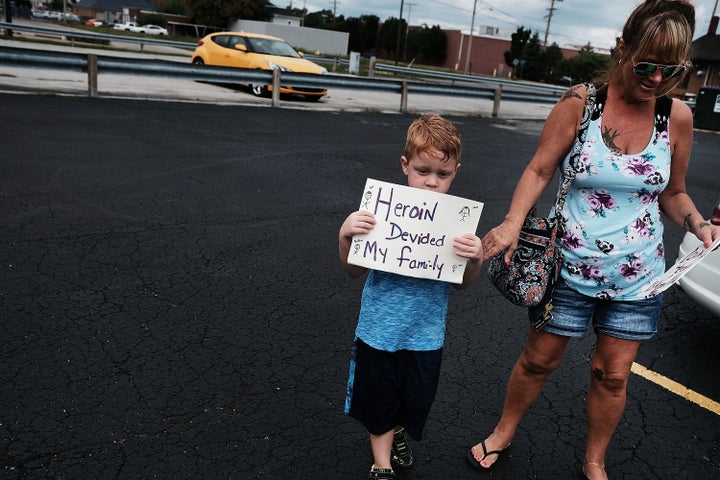 In this eye-opening report, Mother Jones' Julia Lurie highlighted one of the many heart-breaking side effects of the United States' opioid epidemic: the growing number of children in foster care.
More and more parents using or overdosing on drugs are losing custody of their children, burdening an already under-resourced foster care system. Between 2012 and 2015, children in foster care grew by roughly 30,000, according to the report.
Memorable line: Then there was Jake, a 16-year-old with boy-band looks who holed up for months in a motel … while his mom went out to use. "I just want her to go into rehab and get right," he told me over chicken nuggets at Dairy Queen. "If that could be my birthday present or my Christmas present, that's what it would be."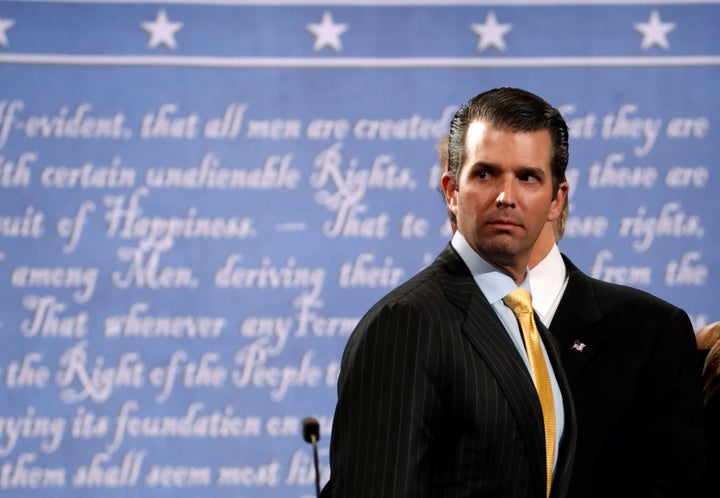 On July 8, the Times published a report describing a previously undisclosed meeting between Russian operatives and Donald Trump Jr. during his father's 2016 presidential campaign. Trump Jr. dismissed the meeting as one simply about an "adoption program."
But three days later, the Times published an even more damning report. The story included details from an email chain between Trump Jr. and the Russian meeting attendees, in which he describes his eagerness to get Kremlin-produced dirt on his father's political opponent Hillary Clinton.
For some lawmakers and their constituents, this revelation fueled their growing concerns over potential links between Trump's 2016 presidential campaign and Russia.
Memorable line: If the future president's eldest son was surprised or disturbed by … the notion that it was part of a continuing effort by the Russian government to aid his father's campaign … he gave no indication. He replied within minutes: "If it's what you say I love it especially later in the summer."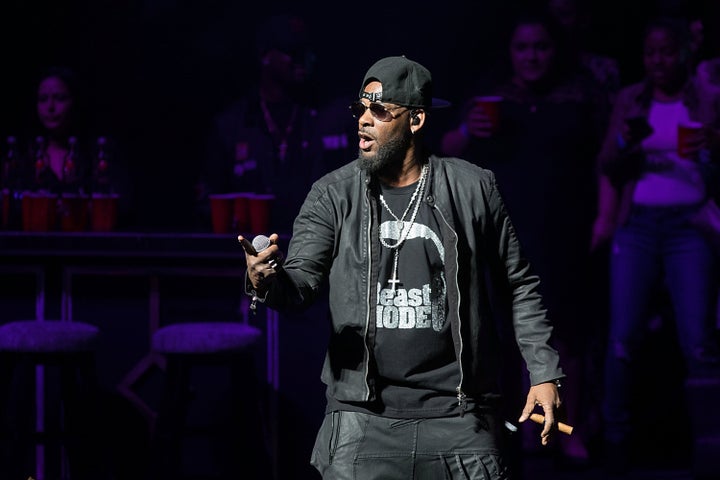 R. Kelly is no stranger to sexual misconduct and abuse allegations. Despite decades of accusations against the R&B star, including sex with underage girls and battery, Kelly has come out relatively unscathed and managed to keep a low-ish profile for the past few years.
And then Buzzfeed News contributor Jim DeRogatis published a shocking report alleging several women between the ages of 31 and 19 are being held against their will in a "cult" run by Kelly, in which he dictates how they dress, what they eat, when they sleep and how they sexually pleasure him while he records it.
R. Kelly has denied the accusations vehemently, but parents of the women involved with his "cult" say he's a "monster" and claim their daughters have been "brainwashed." Over 36,000 people have signed an online petition calling on Sony Music to drop Kelly from its record label.
Memorable line: "It was as if she was brainwashed. [She] looked like a prisoner — it was horrible … I hugged her and hugged her. But she just kept saying she's in love and [R. Kelly] is the one who cares for her."
Vice correspondent Elle Reeve's video coverage of the deadly white nationalist rally in Charlottesville, Virginia, created a buzz on the internet over its up-close look at the horrifying beliefs of a hate movement.
The enthralling documentary followed several white nationalists, including Christopher Cantwell, an unabashedly racist alt-right personality. Cantwell made many alarming statements throughout the video, but perhaps most sickening was his remark that a fellow white nationalist at the rally was "justified" in ramming his car into a crowd of counterprotesters, killing 32-year-old Heather Heyer.
Cantwell posted a tearful video days after Vice released the video, claiming his band of white nationalists have been treated unfairly. Social media platforms such as Facebook and Instagram disabled his accounts following the Vice report. By Aug. 21, Cantwell turned himself into police on warrants of illegal use of teargas during his time in Charlottesville.
Memorable line: "As you can see, we greatly outnumbered the anti-white, anti-American filth and, at some point, we will have enough power that we will clear them from the streets forever. That which is degenerate in white countries will be removed."
<
div class="content-list-component" bn-content-list-text yr-content-list-text text">